JUST takes mission to new markets
JUST is using lessons from Just Mayo to address micronutrient deficiencies in the developing world.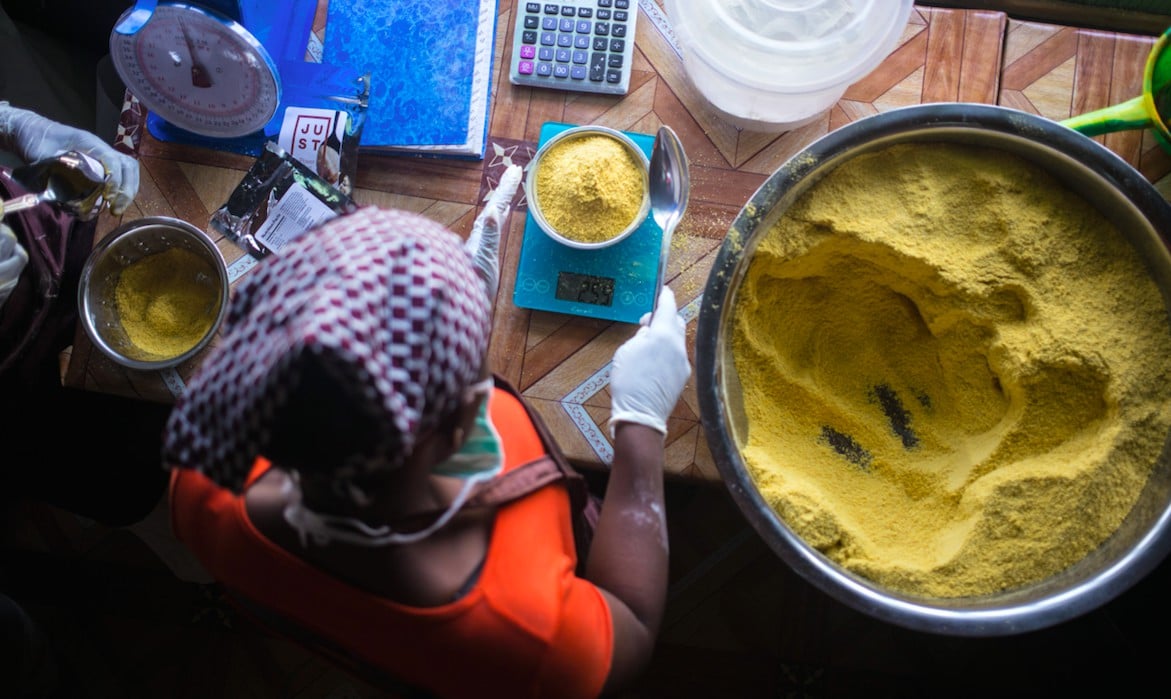 JUST (formerly known as Hampton Creek), has always focused on delivering affordable, delicious plant-based food that is sneakily eco-friendly and resource-efficient. While the company's mission is to do good, as far as any food-lover can tell, JUST is "just" out to make a good-tasting product.
Now, the company is taking that same approach and applying it to a specific problem: micronutrient deficiencies in the developing world. Over the past two years, JUST has quietly been developing its newest product: a fortified cassava porridge called Power Gari that is designed to increase the intake of critical vitamins and nutrients. The product has launched in Liberia, and JUST plans to explore how this model could work in a number of countries facing similar dietary problems.
While marketing in Liberia obviously poses unique challenges in comparison to, say, reaching customers at a Costco in middle America, the fundamentals remain the same: make it taste good and make it accessible.
To achieve this JUST has partnered with a Liberian producer, Kawadah Farms, which sources ingredients from small-scale, mostly woman-led local farms, and is currently serving more than 650 kids with plans to serve millions of meals this year alone.
Will Smith, Co-founder and Executive Director of Monrovia Football Academy, one of the schools where Power Gari is served, told The Washington Post: "The classic Liberian diet leaves out a number of vital nutrients. When [JUST] described Power Gari to us, we were immediately like 'When can we get this?' And so far it's been awesome. The kids love it."
And so JUST's legacy of addressing big food-system problems by developing craveable products continues! For more informationon Power Gari, click here. And to learn more about how The Good Food Institute uses market forces and food innovation to fix the food supply, click here.