Investors call for switch to sustainable protein
A group of investors worth $4T is urging multi-national corporations to ditch animal proteins.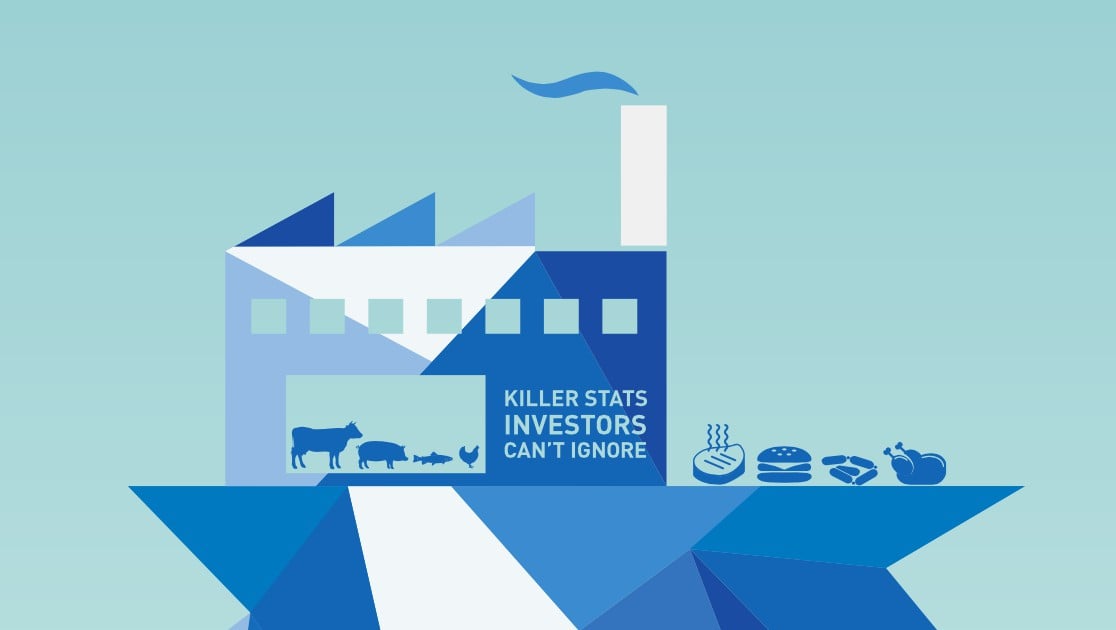 The FAIRR Investor Coalition, which represents more than $4 trillion in assets (yes, trillion with a "t" ) has released a report urging the world's largest food companies to diversify their protein sourcing to build a resilient and sustainable food supply. If it's true that money talks, it's safe to say this coalition's recommendations will be heard around the world.
The report defines sustainable protein sources as those derived from plants, fermentation (think: Perfect Day's cow-free dairy milk), and cellular agriculture (aka clean meat). These three categories, FAIRR says, are critical to feeding a growing population and protecting long-term profits.
As Nestlé's AVP of Stakeholder Engagement in Sustainability, Duncan Pollard, writes in the report's foreword:
Diversifying our protein sources helps us respond to growing consumer and stakeholder concerns on the impacts of increased animal protein production and consumption on both health and the environment. It also helps us capitalize on enormous opportunities in plant-based foods: in 2017, Nielsen found that over the course of 12 months, sales of plant-based alternatives to animal proteins rose 8.1%, in contrast to declining food sales in the same category.
Mr. Pollard knows what he's talking about: Conventional animal protein production might be in the lead right now, but its position is falling back due to four key drivers identified by FAIRR:
growing market opportunity to meet demand for plant-based foods
accelerated innovation in food technology
increasing awareness of ESG impacts linked to intensive livestock production
and advocacy and regulation to moderate growth in the animal protein sector
Welcome to the early years of the era of sustainable protein production. It's been a long time coming, but the future is finally looking bright.
To learn more about GFI's work to accelerate the transition away from conventional animal agriculture and toward better alternatives, check out what we do.