Breakthrough Energy policy playbook highlights alt proteins' critical role in reaching net-zero emissions
GFI contributed policy priorities to Breakthrough Energy's Federal Climate Policy Playbook and submitted a letter to Congress to support federal investment in alternative protein research.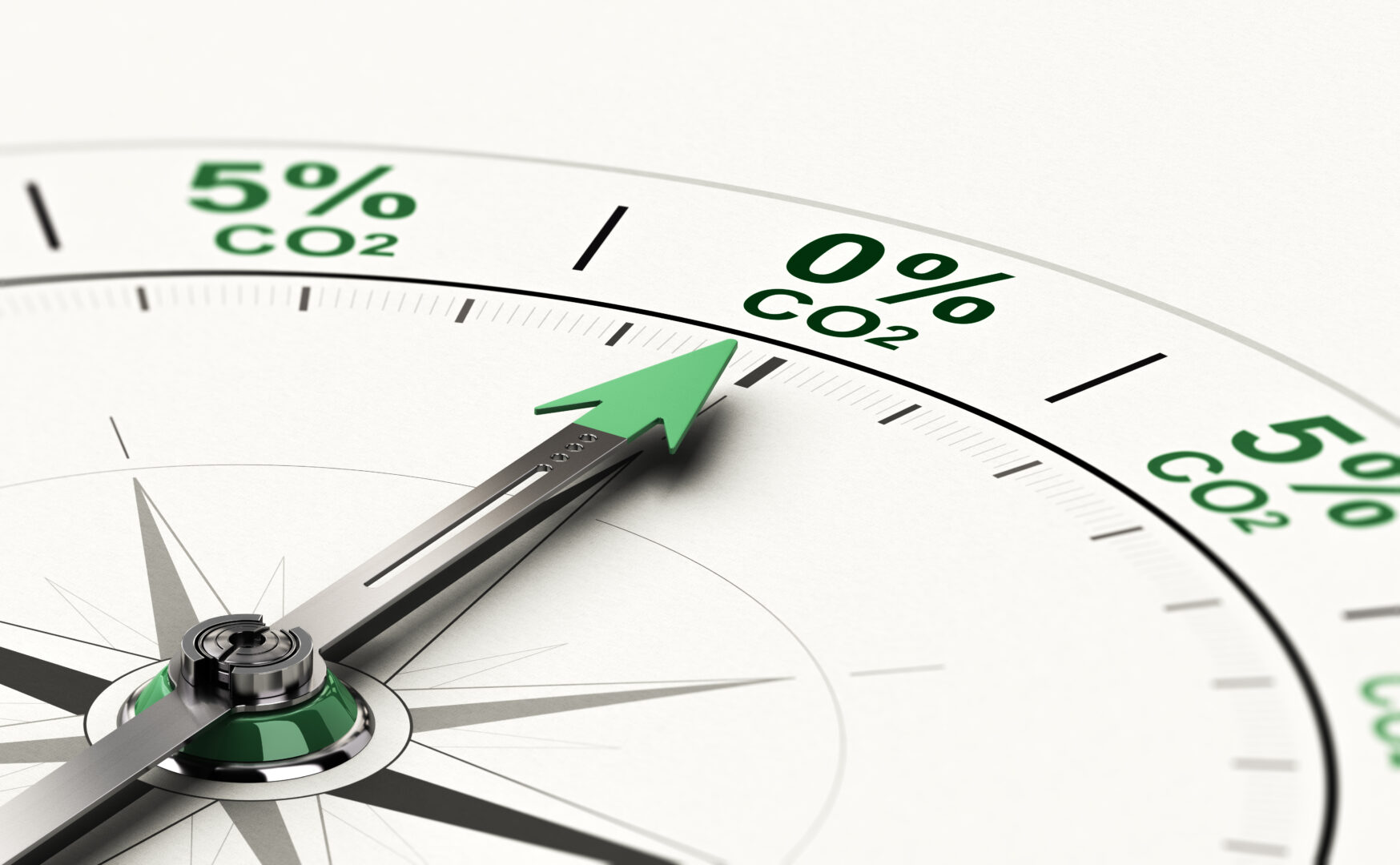 To avoid the most calamitous impacts of climate change, the world needs to reach net-zero greenhouse gas emissions by 2050. In support of this goal, GFI was thrilled to contribute to critical climate policy advocacy with Breakthrough Energy's release of its Federal Climate Policy Playbook. The playbook—which addresses five "Grand Challenges" of emissions reduction: electricity, transportation, manufacturing, buildings, and agriculture—includes key GFI-supported policy recommendations for alternative proteins as a critical component of reaching net-zero emissions.
A playbook for the public sector
Established by Bill Gates and a coalition of private investors concerned about the effects of climate change, Breakthrough Energy is a network of entities and initiatives linked by a common goal to help get the world on a path to net zero emissions by 2050. Its investors include Michael Bloomberg, Richard Branson, and Jack Ma of Alibaba, and its priorities include  supporting research and development on net-zero energy technologies;  investing in companies that turn those technologies into scalable solutions; and advocating for policies that will help move innovations from lab to market.
To construct the Federal Climate Policy Playbook, Breakthrough Energy enlisted scientists, entrepreneurs, environmentalists, and experts to map out the most practical paths to reaching net-zero emissions. The resulting policy recommendations are targeted at U.S. federal government actors seeking to reduce carbon emissions and speed the deployment of new technologies from idea to market. The playbook notes that some policies—including investments in R&D—can spur transformational change across more than one sector.
Alternative proteins could transform agriculture
It will be scientifically impossible for governments to meet their obligations under the Paris Climate Agreement to decarbonize the global economy unless the amount of meat produced via conventional animal agriculture significantly declines. With global livestock contributing an estimated 14.5 percent of all anthropogenic greenhouse gas emissions, our current food production methods are not efficient enough to meet the growing global demand for protein and reach zero emissions by 2050.
Alternative proteins—proteins made from plants, cultivated from cells, or derived via fermentation—are a long-term, durable solution to creating a carbon-neutral food system. With the right policies and investments, alternative proteins offer an opportunity to enhance our global food system's efficiency and reduce greenhouse gas emissions from the agricultural sector.
Recognizing their transformative potential for reducing agricultural emissions, the playbook's U.S. federal policy recommendations for alternative proteins include:
Increasing federal investment in robust research and development for alternative proteins, including plant proteins, cellular agriculture, and microbial fermentation.
Providing federal tax credits, financing, and other fiscal incentives to accelerate early deployment of alternative proteins.
Adjusting federal procurement policy to get more plant-based options in stores and on menus.
Developing a rational regulatory scheme for cultivated meat and seafood that ensures public safety while offering producers both a clear and efficient path to market and a level playing field with conventionally produced meat and seafood.
Implementing sensible labeling standards that allow alternative proteins to be labeled in ways that consumers can understand.
Understanding that net-zero emissions policies don't operate in a vacuum, the playbook also supports an inclusive and equitable policy process designed to provide economic opportunities for disproportionately affected communities, improve public health, and ensure that clean energy and technologies are affordable for all. More broadly, a shift to alternative proteins goes hand in hand with policies and practices that incentivize the restoration of agricultural land for its ecosystem services potential. Alongside renewable energy, carbon markets, and conservation incentive programs, alternative proteins can provide farmers, ranchers, and other stakeholders access to new income streams and livelihoods tied to healthier soils, land, and water.
Advancing the playbook's policies
This week, GFI, along with 60 companies, nonprofits, and trade associations, submitted a letter to Congress requesting support for one of the playbook's policy priorities: federal investment in alternative protein research.
By making protein production more efficient and sustainable, alternative proteins can address some of the world's most pressing environmental, social, and economic challenges. Stephanie Feldstein of The Center for Biological Diversity, a fellow letter signatory, said, "Meat production is a leading driver of climate change and our current extinction crisis. We support and embrace alternative protein innovations because the status quo is quite literally a threat to the future of life on earth."
Momentum is growing to ensure that public policies support alternative proteins. By submitting a letter to Congress, GFI aims to build upon this momentum and secure greater public sector support for alternative protein research. In 2020, funding from U.S. government institutions like the National Science Foundation signaled greater public sector commitment to alternative protein research. Though this support is encouraging, letter signatory Merck KGaA (Darmstadt, Germany)'s Lavanya Anandan, Ph.D., noted that, "Additional government research funding is crucial to propel fundamental research, reduce costs, and accelerate market entry and adoption of alternative proteins."
Joy Dubost, Ph.D., R.D., of Unilever—another signee—added, "Alternative proteins not only offer great environmental benefits, but they can drive business opportunities to deliver nutritious options to consumers. Research and innovation can help scale up the transformation of our food system and make healthier and plant-based options accessible to all."
The private sector also has an essential role to play
Noting the essential role to be played by private sector leadership, Breakthrough Energy simultaneously also released a Corporate Climate Action Playbook. This playbook describes action items for private businesses to help accelerate innovation and reduce emissions along the supply chain. It also contains case studies with real-world examples of effective transformations, including that of Burger King's successful 2019 nationwide launch of the Impossible Whopper.
Burger King's Impossible Whopper (and its global plant-based Rebel Whopper) introduced millions of consumers to plant-based meat. The initiative is a leading indicator that climate-friendly food is going mainstream. Iconic global brands like Burger King and McDonald's embracing plant-based foods by extending their core brand equity provides crucial opportunities for alternative protein companies to scale. It also signals that as global tastemakers, they see real and sustained demand for the future of meat.
More and more industry stakeholders acknowledge that climate risk is market risk. While growing investor confidence in alternative protein companies is driven by multiple market factors, the social, environmental, and economic crises that converged in 2020 illuminate the risks associated with business-as-usual portfolios and practices. The investor community is waking up to the massive social and economic potential of food technology to radically remake our food system for the better.
While 2020 was a record-breaking year for alternative protein investments across the industry, more investment is needed—from both the public and the private sectors—to mitigate the environmental impact of food production, meet the Paris Climate Agreement, and sustainably feed a growing global population.
To get to net-zero emissions, we need alternative proteins
We need concerted action to reach net-zero emissions by 2050 and avoid a global climate disaster. Making agriculture more efficient and sustainable is a critical piece of that puzzle. By prioritizing alternative proteins across the public and private sectors, we have an opportunity to meet this critical challenge and build a sustainable, secure, and just protein supply.