A&W Canada logs a year of Beyond Meat sales. Here's what they've learned.
A year ago today, A&W Canada started selling the Beyond Meat Burger. We caught up with them on their Beyondiversary to hear how year one went.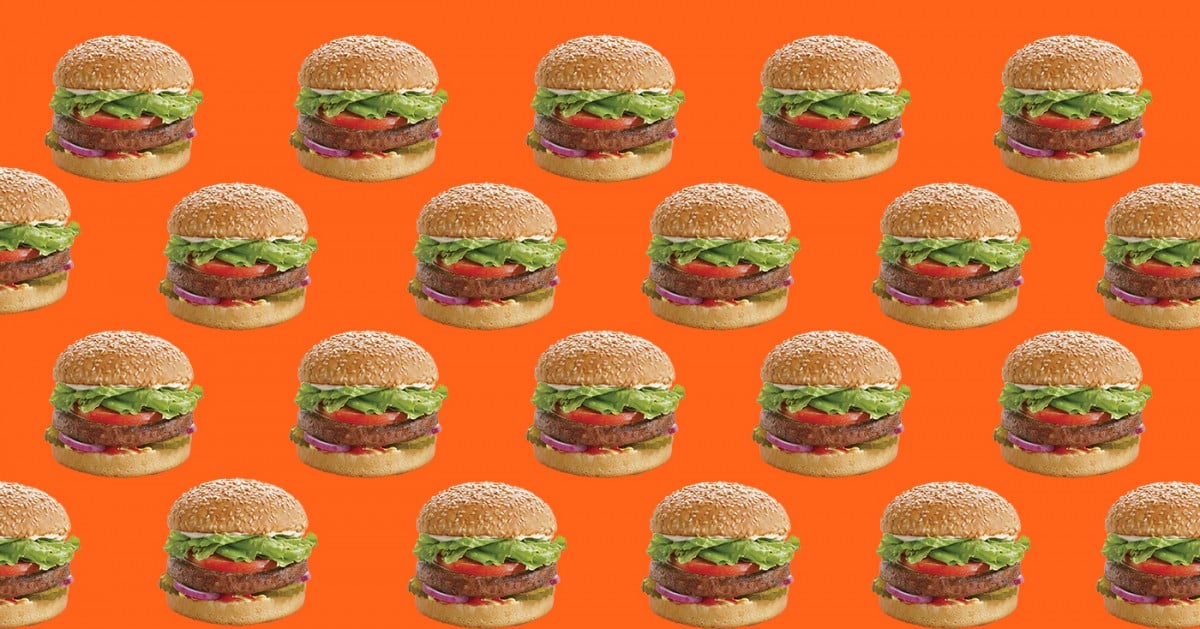 These days it's hard to not hear about the newest plant-based burger launch. While excitement is high and consumers are biting, it's important to remember that some early plant-based burger pioneers were adding these delicious dishes to their menus long before plant-based became mainstream.
When A&W Canada announced the launch of the Beyond Meat Burger in June 2018 (and began selling it July 9th, 2018), it became one of the first quick-service restaurant chains to offer a plant-based burger. In March of 2019, A&W built off of the success of their Beyond Meat Burger by adding the Beyond Meat Sausage & Egger, a breakfast sandwich featuring a Beyond Meat sausage patty, to their menu. With a year of Beyond Meat sales in the books, we've followed-up with A&W Senior Director Marketing, Brand Communications Tom Newitt to learn more about why they were early believers in the power of plant-based burgers!
Why did A&W choose to add plant-based entrées to the menu?
Newitt: We already have a pretty good veggie burger on our menu and it was selling okay. But as we saw plant-based grow, and as we had more and more millennial guests coming into A&W, we really wanted a much better "next generation" veggie/vegetarian burger option.
We were trying a bunch of different things, and we actually hadn't heard a lot about Beyond Meat. Then when we tried it, we were totally blown away by how good it tasted and thought, "This is perfect. It's ideal. It'll be a great fit in terms of our burgers and our menus". That was the start of our journey.
Who is buying Beyond Meat items at your restaurants?
It's definitely flexitarians. I think we've probably had people eating it who wouldn't even call themselves flexitarians—who are just interested and want to eat more plant-based options but may not have done much of it yet. We asked our guests and did some research and figured this was certainly a broad opportunity for us.
It has also been a really good experience for us to have more conversations with customers who are 100% plant-based. That's something that has been new for us and very welcomed.
What is motivating A&W customers to opt for plant-based meat?
For some, it's that they want to eat more plants and less red meat. For others, it's about sustainability and the planet. I think it's actually more of a general positive attitude towards eating more plants and eating a plant-based diet. We don't see one reason being bigger than any of the others and we haven't focused on that ourselves. We focused on, "You can now eat a delicious plant-based burger."
How did you encourage consumers to take that first bite with the Beyond Meat Burger and become repeat purchasers?
People actually don't believe it's going to taste as good as it does. As a chain with nearly 1,000 restaurants and with our advertising and communication through social media, we're able to bring quite a lot to the conversation in terms of telling people that it tastes really good. So that's what we say to them. We literally go out and tell people, "You'll be surprised it tastes so good, and is made from plants."
It really is focused on taste and enjoyment. It's a no-compromise option: "You'll enjoy this just as much as any regular burger." For a lot of people, they enjoy it more. So that's really the single-minded communication. That's what Beyond Meat is saying as well: "You should be able to enjoy these things, but they can be made from plants." Their intent is to provide an experience that is just as good as a regular burger.
From a business perspective, what is the benefit of offering plant-based entrees?
There's a growing consumer need for it, that's the simple reason for it. We're very guest-focused and we want to make sure we're doing an excellent job of meeting their needs. The business need starts with the guest and what they want.
For us, we've certainly seen it have a good impact. I think that it's interesting, and it caught quite a lot of attention in the Canadian market, so much that we had a lot of coverage on the news and media. We were surprised at the amount of attention and how it got people talking. It's a good thing that people are talking about what they eat, and it's good for your business to be part of that conversation.
How has the Beyond Meat Burger been performing?
We're very impressed with the number of guests coming in for it. We had record same-store sales in quarters three and four in 2018 when which was as we were launching and just after we launched Beyond Meat. That wasn't the only reason, but it was certainly a contributing factor to those record same-store sales. So we're convinced that there's a consumer need there, and that makes it a good business decision.
How is the Beyond Meat Burger priced relative to other burgers on the menu?
It's a premium burger on the menu. Right now the Beyond Meat Burger at A&W is $6.99 and that reflects the price of plant-based proteins at the moment. We have something else on the menu at that price but it is bigger. I do think that there's a future where that price is going to come down for plant proteins as demand and volumes increase.
It's important to try not to make the new plant-based alternatives too expensive, you want the price point to be accessible because you want people to try it so we worked hard to make sure we could have a price that is as accessible as possible.
Has there been any sort of consumer interest in a plant-based cheese option to complement the move towards plant-based meats?
Yes, as soon as we said, "We have plant-based protein. Here's the Beyond Meat Burger," we've had some guests asking, "Can you bring in plant-based cheese?" We've had a lot more questions in general. That's the direction we're heading in and we want to have those conversations about what's in our food and to be very transparent about it.
Any final thoughts on the launch of the Beyond Meat Burger or the Beyond Meat Sausage & Egger?
It's been a fantastic experience for us. It's been something different for A&W and it's a real change but we're enjoying the change, it's a good one. We've got a lot of happy guests enjoying it and that's just wonderful to see.
This interview has been condensed and edited for clarity.