GFI leads coalition in call for federal support of alternative proteins
GFI and a growing number of public, private, and civil society stakeholders are calling upon the U.S. federal government to make investing in the science of alt proteins a national priority.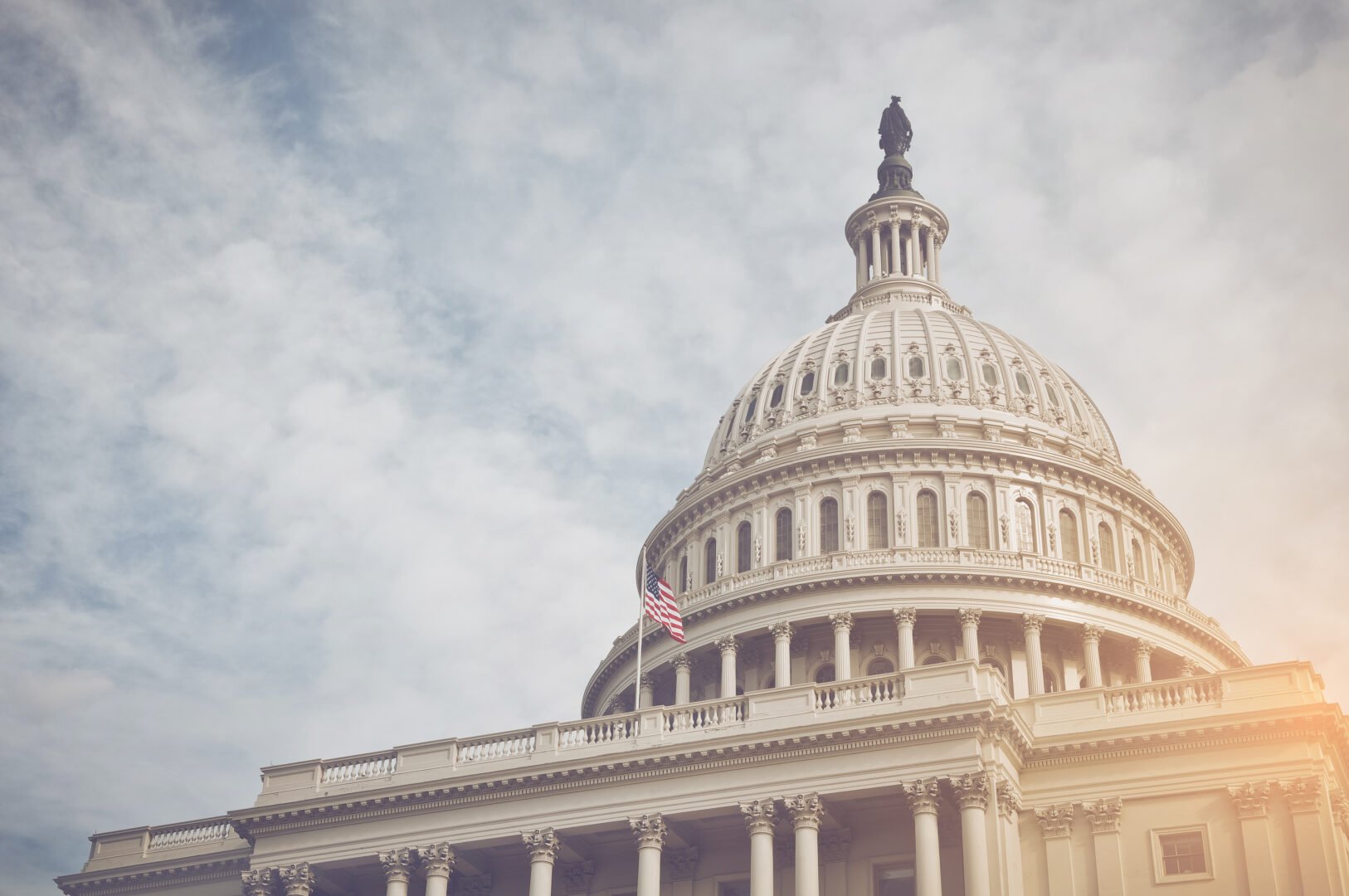 Science and innovation, it seems, are on deck.
Last week, the White House played virtual host to more than 40 world leaders, each recommitting their countries to addressing the global climate crisis. The 2021 Leaders Summit for Climate saw new pledges made and new milestones defined, with President Biden pledging to halve U.S. emissions by 2030 and reach net-zero carbon emissions by mid-century. Across every country and economy represented, a common theme was clear: Massive investment in science and technology is critical to achieving a net-zero, climate-resilient world.
While multi-sector shifts must occur to achieve net-zero emissions by 2050, agriculture plays a critical role. Today, alternative proteins are among agriculture's most promising solutions to move the world toward a carbon-neutral food system. Advancing alt protein science is at the heart of The Good Food Institute's theory of change. Today, thanks to three generous donors, GFI is North America's top funder of open-access science to make meat from plants and cultivate meat from cells.
But for technological breakthroughs to happen at the scale and pace necessary to achieve critical climate goals, we need major government investment in alt protein science. Public funding of open-access research is GFI's number one legislative priority, and in just the first few months of 2021, we're seeing momentum in the right direction.
Coalition of more than 60 companies and NGOs petitions Congress for open-access alt protein research
Last month, GFI led a coalition of 61 companies, nonprofits, research institutions, and trade associations, calling on Congress for federal funding to be directed toward alternative protein research in the FY22 budget. Specifically, we wrote to Congress requesting that it direct the U.S. Department of Agriculture (USDA) and the National Science Foundation to spend $50 million of existing funds to research that advances the development of alternative proteins. The letter called for prioritizing 1,890 historically Black land-grant institutions to accelerate the growth of the alt protein industry in ways that increase diversity in the science, technology, engineering, and agriculture professions.
Among the 61 signatories to the appropriations letter were large multinational companies such as Unilever, Merck KGaA (Darmstadt, Germany), and Kraft Heinz. Trade group signatories included the American Mushroom Institute, USA Dry Pea & Lentil Council, and Plant Based Foods Association. Nonprofit signatories included Consumer Reports, Greenpeace, and the Center for Biological Diversity.
Citing investments in next-generation food system science made by other countries as well as the increase in private investment in alternative protein innovation, the letter made clear the important role that federally funded research plays in accelerating growth, creating jobs, and generating new opportunities to feed Americans and the world. While representing a diversity of sectors, each signatory recognized their shared stake in open-access science and innovation:
Lavanya Anandan, Ph.D. of Merck KGaA (Darmstadt, Germany): "Additional government research funding is crucial to propel fundamental research, reduce costs, and accelerate market entry and adoption of alternative proteins."
Joy Dubost, Ph.D., R.D., of Unilever: "Alternative proteins not only offer great environmental benefits, but they can drive business opportunities to deliver nutritious options to consumers. Research and innovation can help scale up the transformation of our food system and make healthier and plant-based options accessible to all."
This letter demonstrates the signatories' commitment to the critically important role of science. They know the synergistic effects that public and private R&D can have on scientific and social progress. They know that while private funding tends to focus on applied science and commercialization to achieve a rapid return on investment for a small number of shareholders, public investments fund long-term basic research, often leading to unanticipated advances on decades-long time scales. They know that as an investment, alternative proteins have already attracted millions in private funding from those who see its potential as a smarter use of finite resources. They know that federally supported innovation, in the form of increased investment in alternative meat R&D, can have a multiplier effect on our collective food future, helping simultaneously spur economic growth, reduce environmental harm, and deliver broad and long-lasting public benefits.
Growing diversity of voices speaking up for alt protein science
In his New York Times column, Ezra Klein argues that the government should invest in open-access research into plant-based and cultivated meat as a key part of climate strategy: "At its heart, the American Jobs Plan is a climate bill. But there isn't a dollar for alternative proteins, despite animal agriculture's huge contributions to both climate and pandemic risk. That's worse than a mistake. It's a failure of policy design. Luckily, it's easily fixed."
There are clear signs that the U.S. is taking its position as an alternative protein global leader seriously. On April 14, in a year-ahead USDA subcommittee hearing focused on agricultural appropriations, Chair of the House Appropriations Committee Rosa DeLauro made remarks calling alt proteins an agricultural research priority.
"Agriculture research is as important now as it has ever been. I believe that research holds the key to making agriculture a solution to the climate crisis. We ought to advance regenerative agriculture practices that capture carbon by building soil organic matter. And we should pursue parity in research funding for alternative proteins. The United States can continue to be a global leader on alternative protein science and these technologies can play an important role in combating climate change and adding resiliency to our food system."

Congresswoman Rosa DeLauro, Chair of the House Appropriations Committee
Chair DeLauro's leadership on addressing the climate crisis via alternative protein research at USDA is impressive and encouraging. GFI applauds her work and supports the Appropriations Committee's focus on this critical issue.
And on April 29, Rep. Earl Blumenauer and Rep. Ted Deutch sent a Dear Colleague letter signed by 20 House members to the Chairs and Ranking Members of the House Appropriations subcommittees for Agriculture and Commerce, Justice and Science, asking for $100 million for alternative protein research funding next year, split evenly between the USDA and NSF. We are grateful for each of these Representatives' leadership.
Public dollars spent for the public good
Public investment in open-access alternative protein research can reap massive public benefits, from cleaner air, water, and soil to a more secure and sustainable global food system. Alternative proteins offer clear solutions to major national and global challenges—the very issues governments exist to address. For the same reason that governments give billions of dollars annually to renewable energy and global health research, governments should be funding open access R&D into better, safer, more efficient ways of producing protein.
The U.S. federal government has long been a sponsor of research to strengthen U.S. competitiveness in innovative agricultural technologies. When leveraged with private sector investments, public investments have stimulated new markets, jobs, and solutions. From radar and information technology to clean energy and vaccines, the intent has remained constant: Public dollars spent to further public good.
Some have characterized the emission reduction pledges made thus far as falling short. Not enough. Not in time. But they represent directional momentum that can lead to more transformative actions to come. With finite time available to course-correct, we need science on deck.