Action alert! Support Big Ag reform
Here's what you can do to help us reform farm-promotion programs.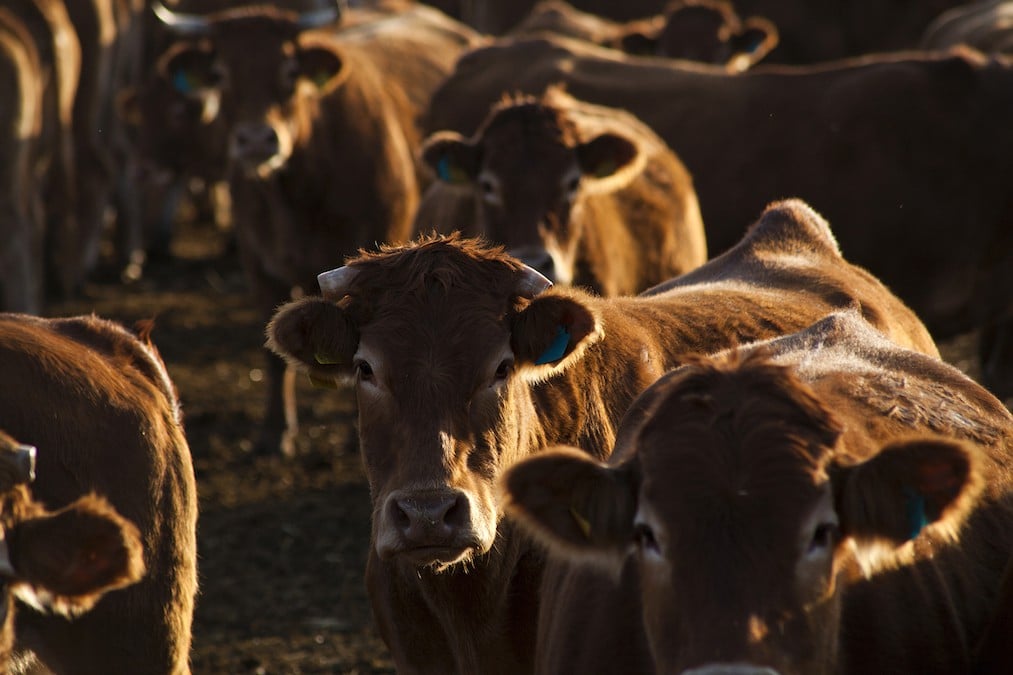 Bring Transparency to Big Ag! Sign and share to show you care!
Checkoffs are funds that generically promote commodities. Do you remember the ad campaigns "Got Milk?" or "Beef: It's What's for Dinner" ? Those were funded by checkoffs.
Farmers are legally mandated to pay into checkoffs to promote their commodities. But recently it was uncovered that checkoffs were being spent not to promote commodities, but to launch anti-competitive attacks on plant-based companies.
To ensure that checkoffs are held accountable and that this never happens again, The Good Food Institute is working with Senators Lee (R-UT) and Booker (D-NJ) and Representatives Brat (R-VA) and Titus (D-NV) to support The Opportunities for Fairness in Farming (OFF) Act and the Voluntary Checkoff Program Participation Act.
[Check out our factsheet here]
These bills are designed as commonsense measures to bring much-needed transparency and accountability to USDA checkoff programs.
Here's what you can do to take action.
If you have 1 minute: Sign and share this petition!
Want to make an even bigger impact?
Contact your Senators and Representative and tell them to support these bills and take a stand against Big Ag's bullying. Here's a sample message to get you started:
"Checkoff programs should be used to promote agricultural commodities, not to attack competitors on the market. Please support transparency and free market values by voting to pass The Opportunities for Fairness in Farming (OFF) Act and The Voluntary Checkoff Program Participation Act."
Click here to find your Senators' contact information. To find your Representative, click here. You can also call the Capitol switchboard at 202-224-3121 and they can connect you directly with the office you request. Let us know that you took a stand by emailing us at innovate@gfi.org!
The highlight: these programs have also historically been used to launch illegal and anti-competitive attacks against competitors to conventional animal agriculture (think: plant-based companies). This is despite the fact that the federal government is tasked with overseeing checkoffs and making sure they don't operate outside of their narrow mandate.
As Senator Lee noted in a press release:
A recent FOIA request uncovered some troubling emails between the American Egg Board and top executives in the egg industry. This was a classic case of Big Government and Big Business working together to squeeze out smaller rivals and squelch innovation.
The USDA specifically is responsible for overseeing these programs and making sure checkoff boards don't use their significant funds to do anything but promote their commodities. Oversight, however, has been questionable at best.
Senator Booker added:
This bipartisan legislation will bring much-needed reforms to federal checkoff programs. By cracking down on conflicts of interest and anti-competitive practices, and bringing additional oversight and transparency, this bill will help to level the playing field for small family farmers and entrepreneurs.
Thank you for supporting our efforts to create a level market that supports sustainable innovation for our food system! We can't do it without you.