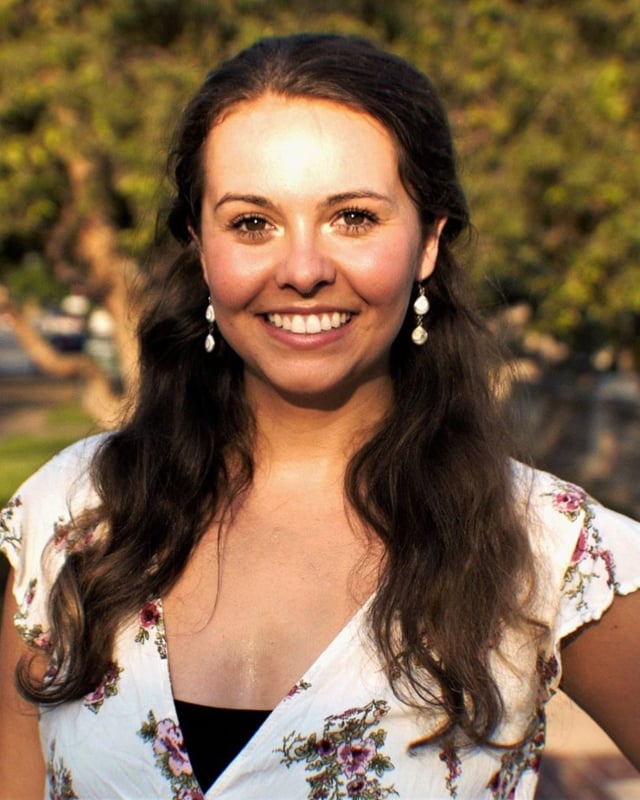 Ingrid Eck
MANAGER, EVENTS & COMMUNITY ENGAGEMENT
Ingrid Eck develops strategies to strengthen the organization's events and community-building function.
Areas of expertise: event design and management, stakeholder engagement, coalition building
Ingrid discovered her passion for food sustainability in her hometown of Tucson, Arizona, where she worked with Sonoran Desert foods advocacy organizations. As an undergraduate, Ingrid implemented Wesleyan University's "Veg Out Tuesday" program, an alternative to Meatless Monday, focused on food justice. Ingrid's interest in food systems falls within her broader passion for environmentalism. As Sustainability Coordinator for the City of Middletown, Connecticut, Ingrid guided efforts that earned the municipality two sustainability certifications. Ingrid joins GFI after having worked for Justice & Sustainability Associates, where she managed inclusive community engagement and consensus-building projects for a diversity of urban development clients. In 2021, Ingrid organized a series of Resident Roundtables for DC's $2.2-billion Economic Recovery Plan equitable development program. Ingrid is an EcoDistricts Accredited Professional, a Maryland Master Naturalist, and a volunteer for the Audubon Naturalist Society and Youth Climate Save.