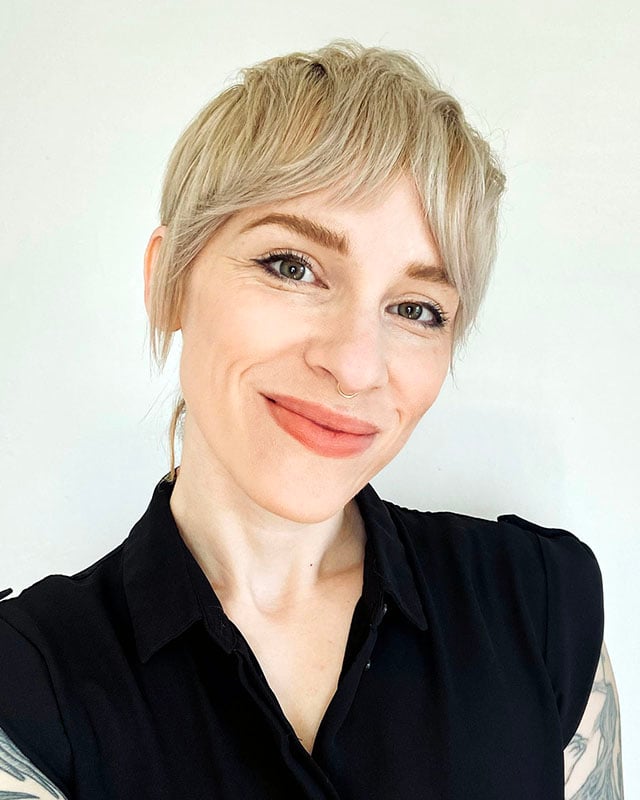 Heather Deal
WEB PUBLISHING SPECIALIST
Heather Deal leads the web content production and web publishing processes for GFI.
Areas of expertise: web design, graphic design, web content management, and web accessibility.
Heather brings over 10 years of visual design and web content management experience to GFI. Her experience includes helping lead website redesigns for Cornell University, producing print and digital campaigns for the University of Rochester, and providing visual design, web content management, marketing, and fundraising support for animal rescues in the Northeast and Midwest. Heather is passionate about design, web accessibility, user experience, sustainability, and animal welfare. She is thrilled to be part of an organization where she can bridge her technical skills, professional experience, and personal values to help transform the global food system.
Heather is a New York native currently residing in Des Moines, IA. She enjoys bouldering, visiting coffee shops, seeing live music, and spending time at home with her pets.