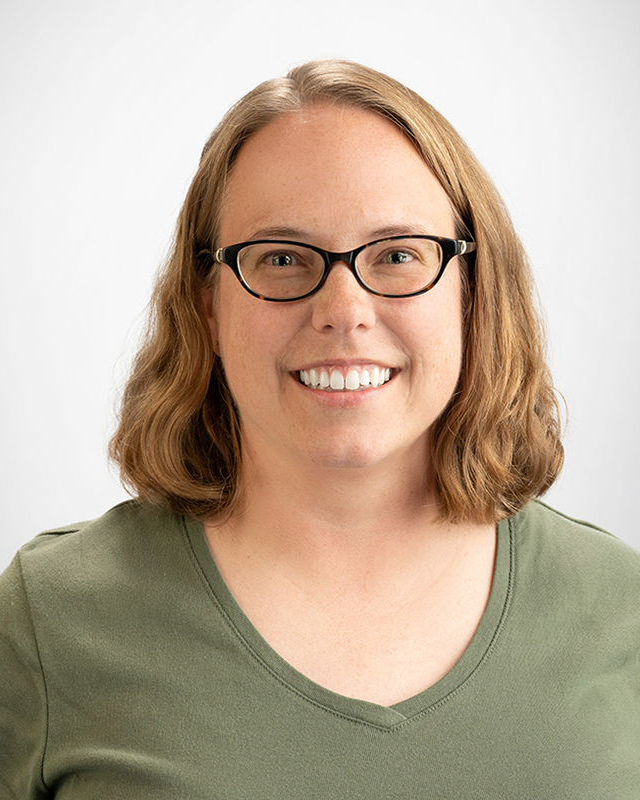 Erin Rees Clayton, Ph.D.
SCIENTIFIC RESEARCH ADVISOR
Erin Rees Clayton, Ph.D. oversees our plant-based protein, cultivated meat, and fermentation research funding efforts.
Areas of expertise: scientific research, plant-based meat, grant writing, research project management.
Erin works with the SciTech team to identify critical research needs in the alternative protein field and assist researchers in academia and the private sector with grant applications in these areas. She led the establishment of GFI's Research Grant Program and continues to oversee SciTech's work to mobilize research grant funds for alternative protein research. Erin serves on the advisory board of Material Innovation Initiative, a nonprofit organization accelerating the development of next-generation sustainable materials. Prior to joining GFI, Erin was a research faculty member at the University of Michigan School of Public Health. Erin holds a bachelor's degree in chemistry from DePauw University, a Ph.D. in genetics from Duke University, and a Master's in Public Health (MPH) in epidemiology from the University of Michigan.