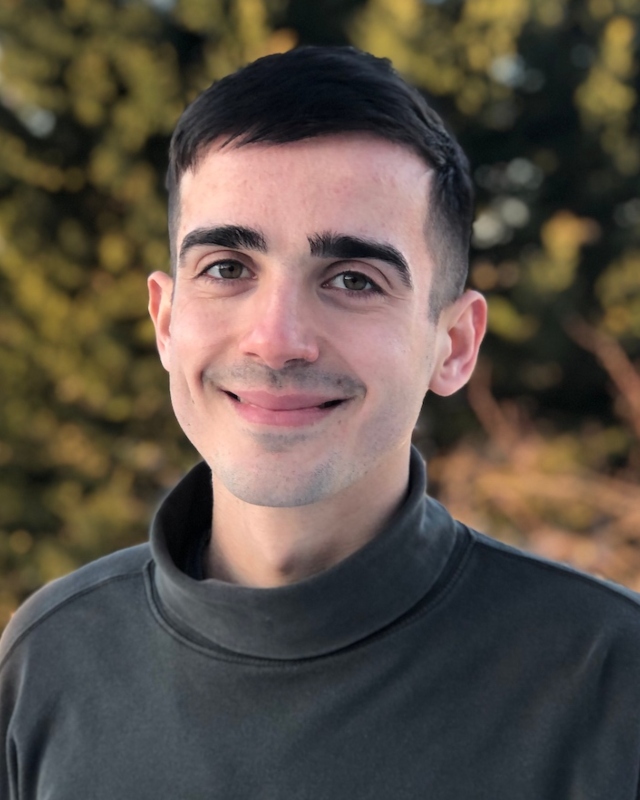 Dominic Scicchitano
EXECUTIVE ASSISTANT, COMMUNICATIONS
Dominic provides administrative and project management support for the Communications team's thought leadership, messaging, and multi-sector engagement efforts.
Areas of expertise: writing and editing, project management, community-based and participatory research, communications and engagement rooted in diversity, equity, inclusion, and justice
Dominic is a skilled researcher, writer, and project manager with a passion for communicating complex topics in a manner that is both impactful and accessible. Before joining GFI, he supported research and communications at a nonpartisan environmental law and policy think tank. Dominic grew up in a food-centric environment, spending a lot of time helping out at his family pizzeria. This sparked his interest in helping to imagine more equitable, just, and sustainable food systems. Dominic lives in Lewisburg, PA with his partner and their two spoiled guinea pigs. He enjoys birdwatching, pressing flowers, and trying new sour beers.