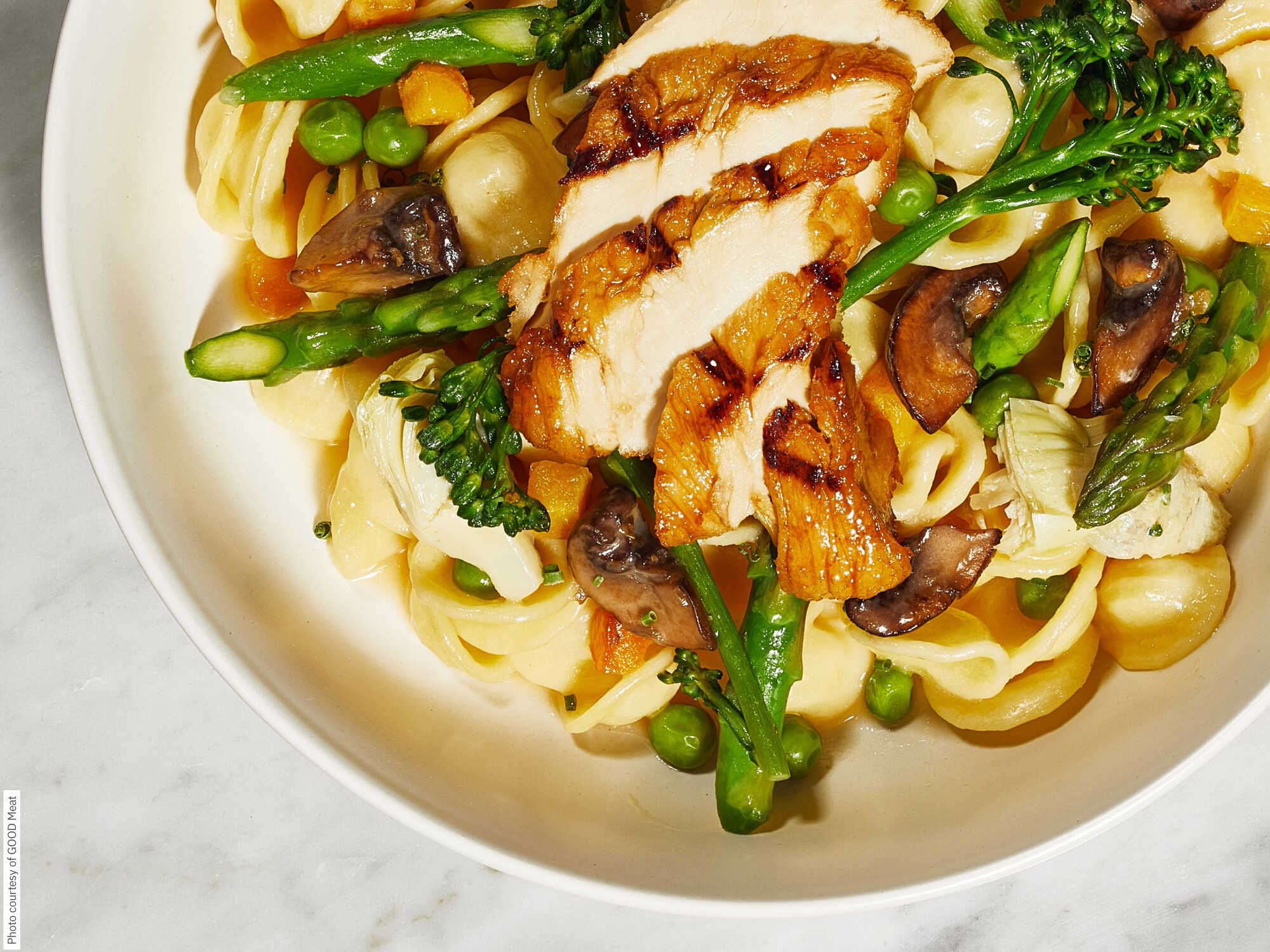 Cultivated meat industry summary
Our fact sheet provides an overview of the current cultivated meat commercial landscape, investments, technical progress, and policy updates.
Access the fact sheet
The cultivated meat industry hit a historic milestone
In November 2022, the U.S. Food & Drug Administration (FDA) green-lit UPSIDE Foods' cultivated chicken, marking the first time a cultivated meat product has completed the agency's rigorous pre-market safety review. In spring 2023, FDA announced that a second cultivated meat product, GOOD Meat's cultivated chicken, also received the green light. And in the summer of 2023, the USDA granted final approval, including label approval and a grant of inspection, to both UPSIDE Foods' and GOOD Meat's cultivated chicken products.
Key highlights
There are now 159 dedicated cultivated meat companies across the world, with representation across 32 different countries and every major world region.
Cultivated meat companies raised $896 million in 2022, bringing all-time investment to $2.8 billion.
In 2022, a number of new peer-reviewed studies covering cultivated meat production were released, including a techno-economic assessment, a life cycle assessment, and studies covering serum-free media development and antibiotic use.
A number of governments around the globe have funded public R&D into cultivated meat or granted funds to cultivated meat startups, including Australia, China, the European Union, Israel, India, Japan, New Zealand, Qatar, Singapore, South Korea, Spain, the United Kingdom, and the United States.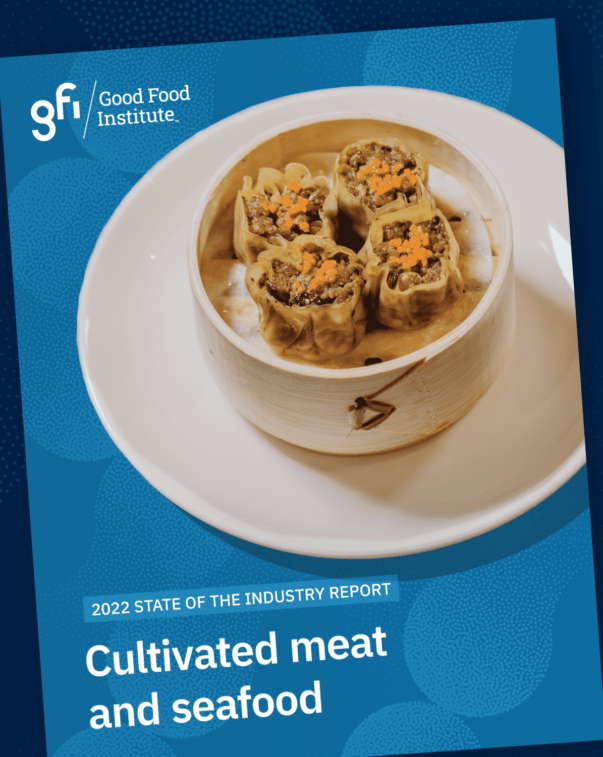 Resource
State of the Industry Report: Cultivated meat
This report details the commercial landscape, investments, regulatory developments, and scientific progress in the cultivated meat and seafood industry.