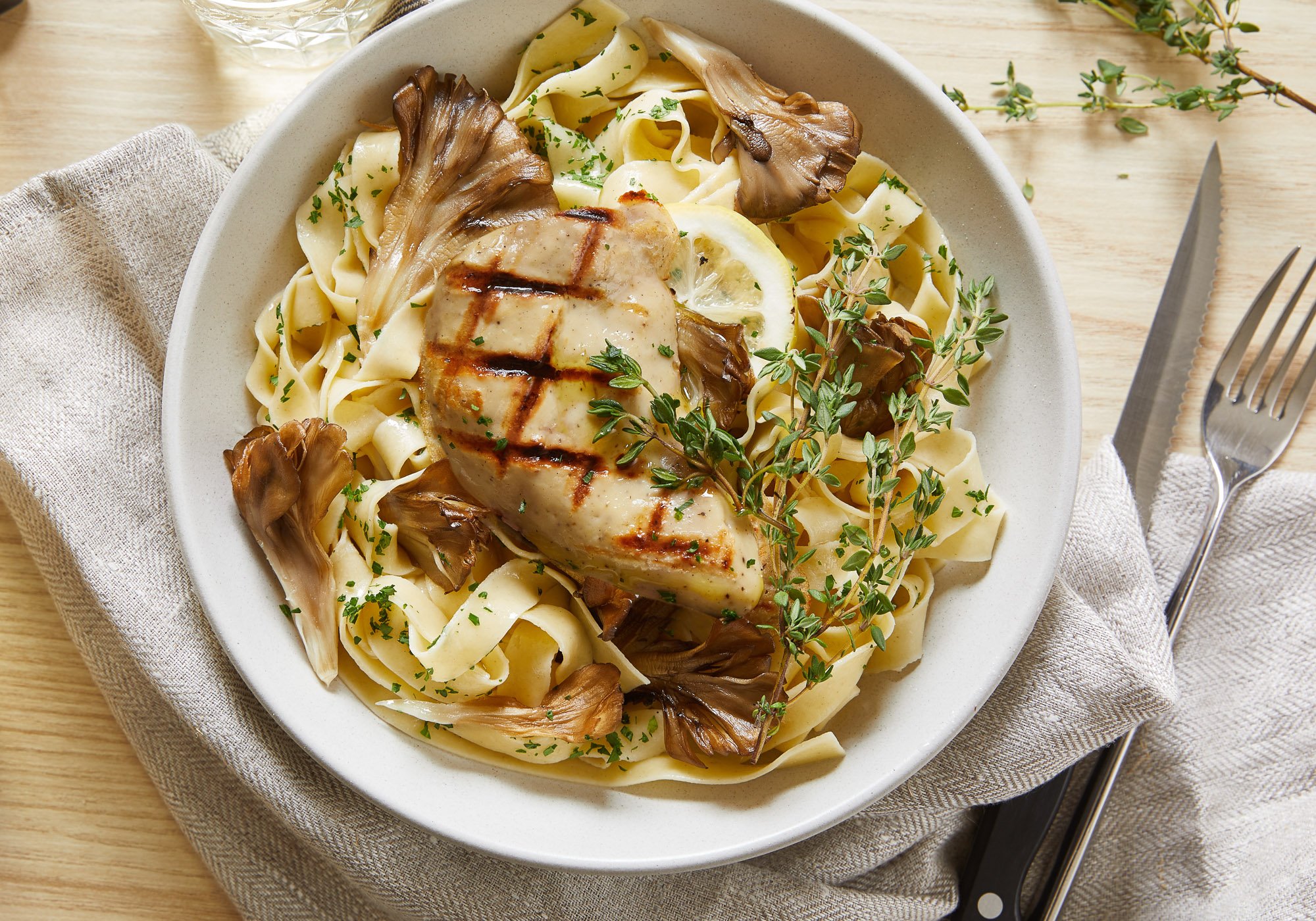 World's first regulatory approval for cultivated meat begins "new space race for the future of food"
1 December 2020
The Singapore Food Agency (SFA) and Eat Just have undertaken a rigorous approval process to bring cultivated meat to market in Singapore.
"Singapore has thrown down the gauntlet and other countries need to pick it up," said The Good Food Institute Executive Director Bruce Friedrich. "Cultivated meat will mark an enormous advance in our efforts to create a food supply that is safe, secure, and sustainable, and Singapore is leading the way on this transition."
"A new space race for the future of food is underway. As nations race to divorce meat production from industrial animal agriculture, countries that delay their investment in this bright food future risk getting left behind. The rest of the world should be following Singapore's lead by funding alternative protein research and working with companies to ensure a rigorous and thorough path to regulatory approval and oversight," Friedrich said.
"We are delighted but not surprised to see the rigor that went into this approval, as well as the testing and the consistent success of producing significant amounts of cultivated meat without antibiotics. It's critical for cultivated meat companies to be extra-careful and to go beyond public expectation in ensuring the safety and consumer comfort with their products," he said.
—
"The fact that this domino effect is starting in Singapore is no surprise," said The Good Food Institute Associate Director of Regulatory Affairs Elizabeth Derbes. "The Singapore Food Agency has long been in the vanguard of global regulators in its study of the cultivated meat industry and its careful consideration of the best approach for regulating cultivated meat, poultry, and seafood products."
"We are confident that SFA's safety standards for these groundbreaking foods have been carefully calibrated to ensure consumer safety," Derbes said. "Singapore is known for its science-forward regulation, and regulators around the world will likely sit up and take notice of a framework released by the SFA."
Photo: Cultivated chicken breast
Photo credit: Eat Just, Inc.
Media inquiries: Maia Keerie at The Good Food Institute on media@gfi.org
The Good Food Institute (GFI) is a 501(c)(3) nonprofit working internationally to make alternative proteins delicious, affordable, and accessible.