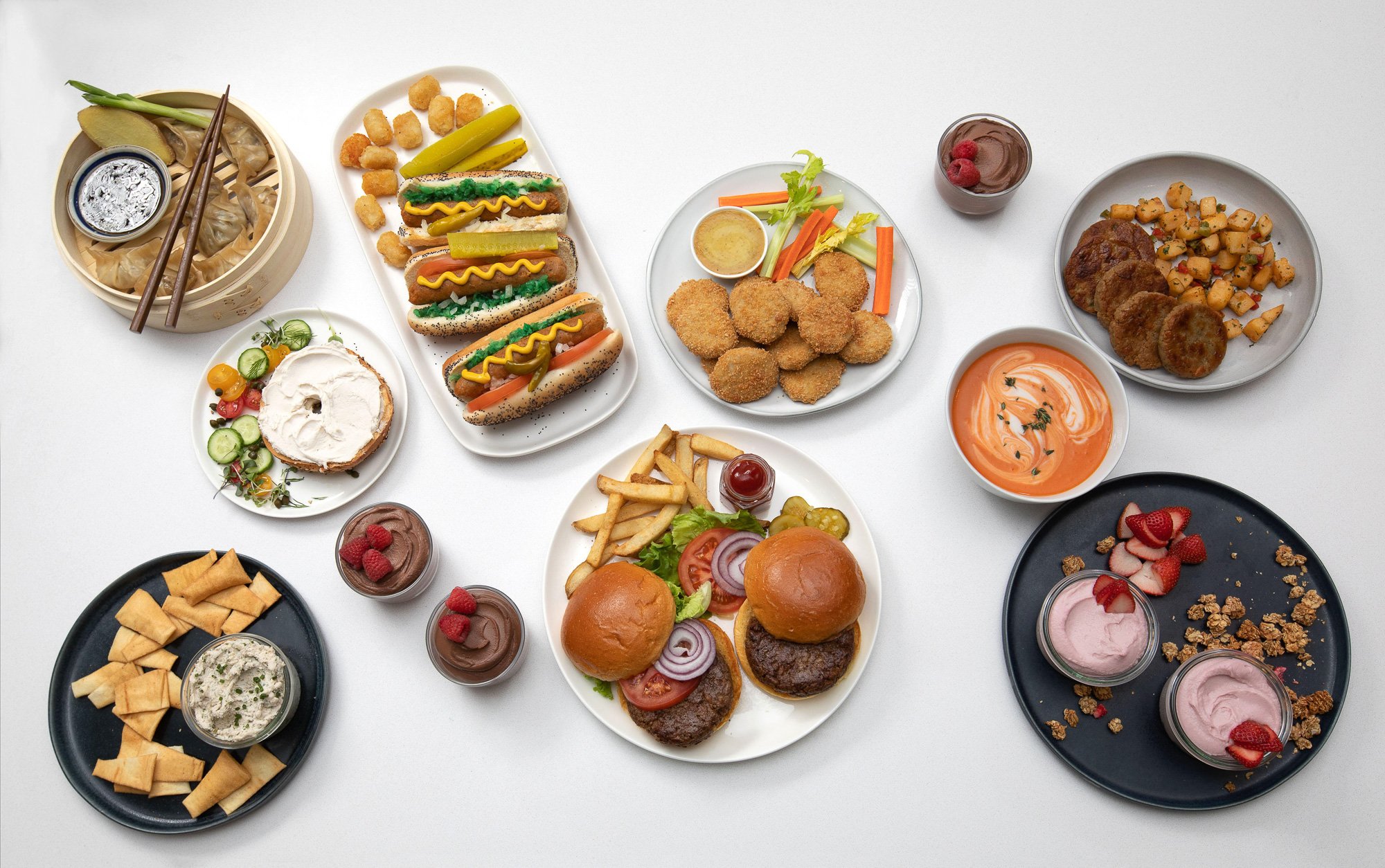 Record $3.1 billion invested in alt proteins in 2020, 3x the capital invested in 2019
Investment in alternative proteins was the highest ever in 2020 — signaling growing momentum for sustainable alternatives.
UPDATE: Full State of the Industry Reports now available! Download the full reports and read more here.
WASHINGTON — New data released today by The Good Food Institute (GFI) reveals that globally, 2020 was a record period of investment in companies creating sustainable alternatives to conventional animal-based foods, including global plant-based meat, egg, and dairy companies; cultivated meat companies; and fermentation companies devoted to alternative proteins. Amid the multiple social, environmental, and economic crises of 2020, the increase also signals a growing appetite for climate-friendly investments with returns beyond the bottom line.    
GFI's analysis of investment activity within these industries was conducted using the PitchBook Data platform and shows that global alternative protein companies received $3.1 billion in disclosed investments in 2020, which is more than three times as much as the $1 billion raised in 2019 and four and a half times as much as the $694 million raised in 2018. Alternative protein companies have raised almost $6 billion in invested capital in the past decade (2010–2020), more than half of which was raised in 2020 alone:
Plant-based meat, egg, and dairy companies received $2.1 billion in investments in 2020 — the most capital raised in any single year in the industry's history and more than three times the $667 million raised in 2019. Plant-based meat, egg, and dairy companies have raised $4.4 billion in investments in the past decade (2010–2020). Almost half, or $2.1 billion, was raised in 2020 alone. This included Impossible Foods' record $700 million funding haul, which comprised a $500 million Series F in March and a $200 million Series G in August; LIVEKINDLY's $335 million venture capital financing; Oatly's $200 million private equity and $78 million debt financing; and Califia Farms' $172 million private equity financing.
Cultivated meat companies received more than $360 million* in investments in 2020, which is six times the amount raised in 2019 and 72 percent of the amount raised in the industry's history (2016–2020). This included the first two series B raises in the segment: UPSIDE Foods' landmark $186 million round and Mosa Meat's $75 million round (which later closed at $85 million after a further $10 million was raised in February 2021).
Fermentation companies devoted to alternative proteins received $590 million in investments in 2020, which is more than double the amount raised in 2019. This included Perfect Day's $300 million Series C funding round, Nature's Fynd's $80 million Series B funding round, and $45 million debt round — the first disclosed venture debt capital raise by a fermentation company. Fermentation companies have raised more than $1 billion in investments since the first GFI-tracked investment in 2013, 57 percent of which was raised in 2020 alone.
While investor confidence in alternative protein companies is driven by multiple market factors, the social, environmental, and economic issues laid bare in 2020 have illuminated the risks associated with business-as-usual portfolios and practices.
As the world still grapples with a global pandemic, the prospect of meat produced with zero risk of contributing to zoonotic disease transmission or antibiotic resistance has even greater relevance. With more and more investors acknowledging that climate risk is investment risk, alternative proteins offer a scalable solution that gets the world closer to a more secure, carbon-neutral food system.
GFI Senior Investor Engagement Specialist Sharyn Murray: "The investor community is waking up to the massive social and economic potential of food technology to radically remake our food system. Early trendsetters like Impossible Foods, Beyond Meat, UPSIDE Foods, and Mosa Meat continue to perform well, and there are more and more entrepreneurs who see the potential of alternative proteins to succeed in the marketplace while having a positive global impact on food sustainability and global health."
GFI Director of Corporate Engagement Caroline Bushnell: "2020 was a breakout year for alternative proteins, with record investment flowing into all segments of the industry. This is yet another signal of the significant potential the private sector sees in this rapidly growing global industry. While the amount is record-breaking, more investment is needed—from both the public and the private sectors—to meet the urgency of this moment. A large-scale shift toward alternative proteins will be critical to mitigating the environmental impact of food production, meeting the Paris Climate Agreement, and sustainably feeding a growing global population."
For deeper insights on the state of alternative proteins, keep an eye out for GFI's State of the Industry reports, which will be published in May.
Header photo courtesy of: Nature's Fynd
Press Contact: Sheila Voss sheilav@gfi.org +1 618-409-3104.
Methodology
To quantify this investment activity, GFI used its company database to create a custom list of global plant-based meat, egg, and dairy companies; cultivated meat companies; and fermentation companies devoted to alternative proteins tracked by PitchBook Data Inc. This yielded a list of more than 550 companies. GFI was unable to include some qualifying plant-based, cultivated, and fermentation companies — namely, those in the early stages of development — because they do not yet have profiles on PitchBook. Please note that the figures published in this release may differ from prior figures published by GFI as we continuously improve our dataset. For the purposes of this release, "investment," "investment capital," and "invested capital" are used interchangeably to refer to deals including accelerator or incubator funding, angel funding, seed funding, equity or product crowdfunding, early-stage venture capital, late-stage venture capital, private equity growth/expansion, capitalization, corporate venture, joint venture, convertible debt, and general debt (but excludes mergers, acquisitions, reverse-mergers, buyouts, and leveraged buyouts, IPOs, subsequent share offerings, and private investment in public equity). 2020 data pertains to the 52-week period ending December 31, 2020. This data has not been reviewed by PitchBook analysts.
*Although animal cell culture has primarily been applied to cultivated meat production to date, this data also includes $13 million in investments in companies using similar processes to produce dairy. TurtleTree Labs raised a disclosed $9.5 million, while BIOMILQ raised a disclosed $3.5 million.
About The Good Food Institute
The Good Food Institute is a nonprofit think tank working to make the global food system better for the planet, people, and animals. Alongside scientists, businesses, and policymakers, GFI's teams focus on making plant-based and cultivated meat delicious, affordable, and accessible. Powered by philanthropy, GFI is an international network of organizations advancing alternative proteins as an essential solution needed to meet the world's climate, global health, food security, and biodiversity goals.
Graphics