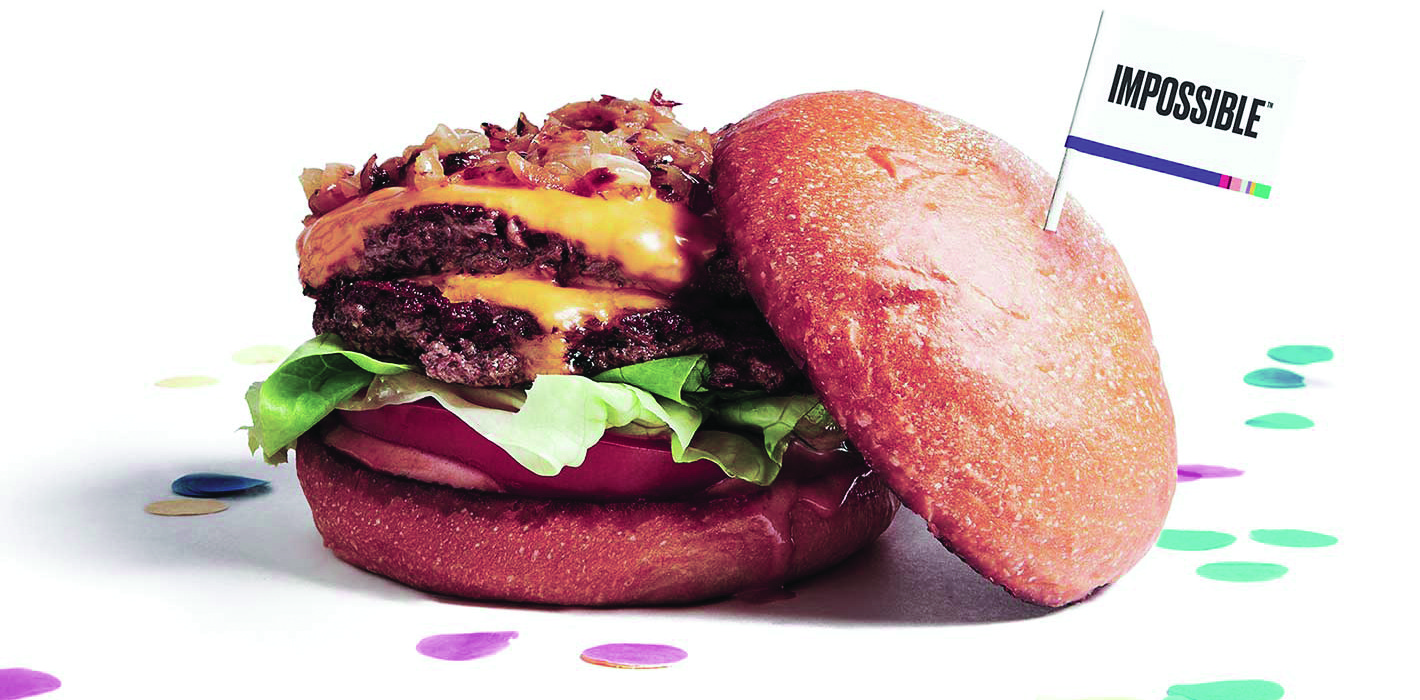 Plant-based meat "has arrived" says GFI Executive as Impossible Foods secures largest-ever funding haul for a plant-based meat company
13 May 2019
Good Food Institute Executive Director says the company's $300 million fundraising gain is the largest for a plant-based meat company in world history.
Good Food Institute Executive Director Bruce Friedrich says surging investment offers huge opportunities for new startups and big food companies and comments on Impossible Foods' reluctance to consider acquisition.
"Last year, Impossible Foods shattered VC fundraising records for plant-based meat when it raked in $189 million. Now, Impossible Foods has just brought in the largest fundraising round for a plant-based meat company in history," said Mr. Friedrich.
"This comes just a few weeks after Beyond Meat raised roughly $240 million in its IPO before the company's stock shot up by 163 percent in one day," he said.
"The success of Impossible Foods and Beyond Meat is proof that plant-based meat has arrived. With these two companies now valued in the billions of dollars, it's clear that the plant-based meat market is both hot and here to stay.
"Impossible and Beyond both have a vision of a meat market that puts healthier and more sustainable products in front of consumers. Because plant-based meat is so much more efficient, the products will be less expensive at scale. That represents a truly massive consumer market, literally everyone who eats, and so also represents a massive investment opportunity," he said.
Research from The Good Food Institute documents that investors have put more than $16 billion into U.S. plant-based meat, egg, and dairy companies in the past decade, with $13 billion invested in 2017 and 2018 alone.
"Impossible, Beyond, and the rest of the plant-based meat industry still represent less than one percent of meat sales, all put together. The entire food industry should be looking closely at how they can get involved. The market is large and growing rapidly, but there is still plenty of room for new startups and big food companies to innovate in plant-based," he said.
In 2015, eyebrows were raised when Google offered $300 million for Impossible Foods–a plant-based meat company that no one had ever heard of. Now, that company is valued at $2 billion.
Mr Friedrich says Impossible Foods' decision to steer clear of acquisition will ensure the company can remain steadfastly focused on its mission.
"Of course Impossible Foods would avoid acquisition, absent some very clear parameters that allowed it to operate independently," he said.
"Impossible Foods has kept its corporate eye on its mission of replacing industrial animal meat with plant-based meat. The company will not sacrifice in its goal of making meat that is better for people and our planet.
"The latest fundraising haul makes it clear that investors are eager to help the company realize this immense vision."
Media inquiries: Maia Keerie at The Good Food Institute on 415 767 8973 or via maiak@gfi.org
The Good Food Institute (GFI) is a 501(c)(3) nonprofit working internationally to make alternative proteins delicious, affordable, and accessible.