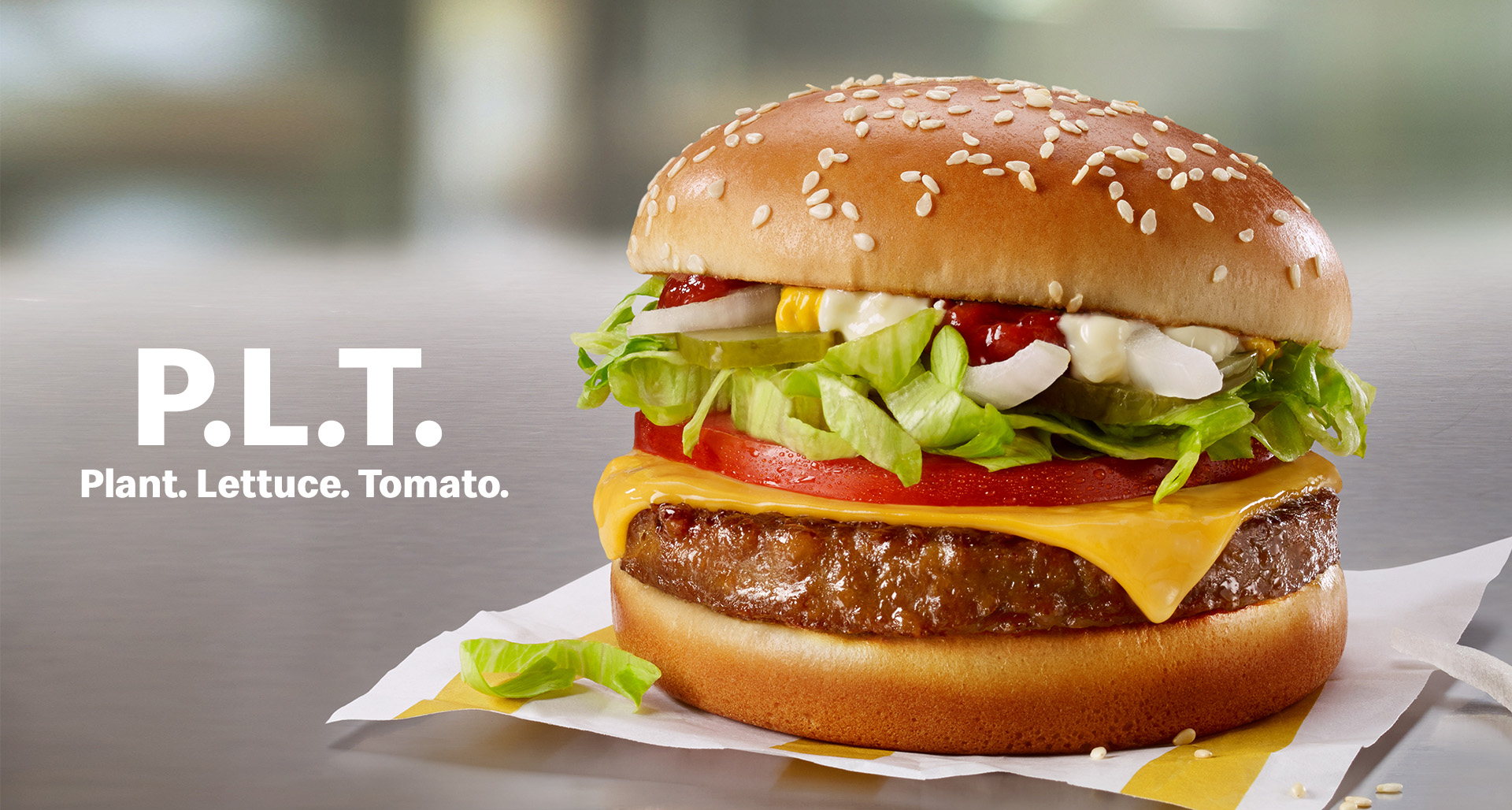 McDonald's Canadian plant-based burger test is the first step in plant-based global domination says GFI Executive
27 September 2019
McDonald's Canadian plant-based burger test is the first step in plant-based global domination says GFI Executive
"It's a massive milestone for McDonald's to introduce plant-based meat on its menus in Canada. It's a clear sign that meat made from plants is now mainstream. Our hope is that the Canadian plant-based meat test will soon lead to a launch of the Beyond Burger at McDonald's in the U.S.," said Friedrich.
Plant-based meat has become a bit hit at White Castle, A&W, Carl's Jr., Burger King, and many others in the United States, but until now, McDonald's remained the white whale. McDonald's has nearly twice as many outlets in the United States as Burger King—about 14,000.
"Leading fast-food chains have had phenomenal results from their plant-based burger introductions and we expect similar boosts to McDonald's bottom line following this test," said Friedrich.
"The Impossible Whopper has proved that plant-based meat is here to stay and is poised for explosive growth. If McDonald's Beyond Meat test in Canada is successful and the plant-based burger is rolled out across its North American restaurants, that will be the final sign that plant-based meat is poised for global domination," he said.
McDonald's is already offering a plant-based happy meal and a plant-based wrap in the UK. The iconic American brand has also introduced the plant-based McVegan burger in Finland and Sweden and a plant-based McAloo Tikki burger in India, which was also featured at its flagship Chicago restaurant.
"McDonald's is listening to its customers and responding to the growing demand for plant-based proteins. This is all about giving customers more protein choices and options that are better for them and the planet.
"McDonald's has the global footprint and distribution capabilities to launch plant-based meat in many global markets. It's clear the winds of change are blowing with increasing intensity and pushing us toward a bright future where delicious and affordable plant-based meat is accessible to everyone."
Media inquiries: Maia Keerie at The Good Food Institute on 415 767 8973 or via maiak@gfi.org
The Good Food Institute (GFI) is a 501(c)(3) nonprofit working internationally to make alternative proteins delicious, affordable, and accessible.