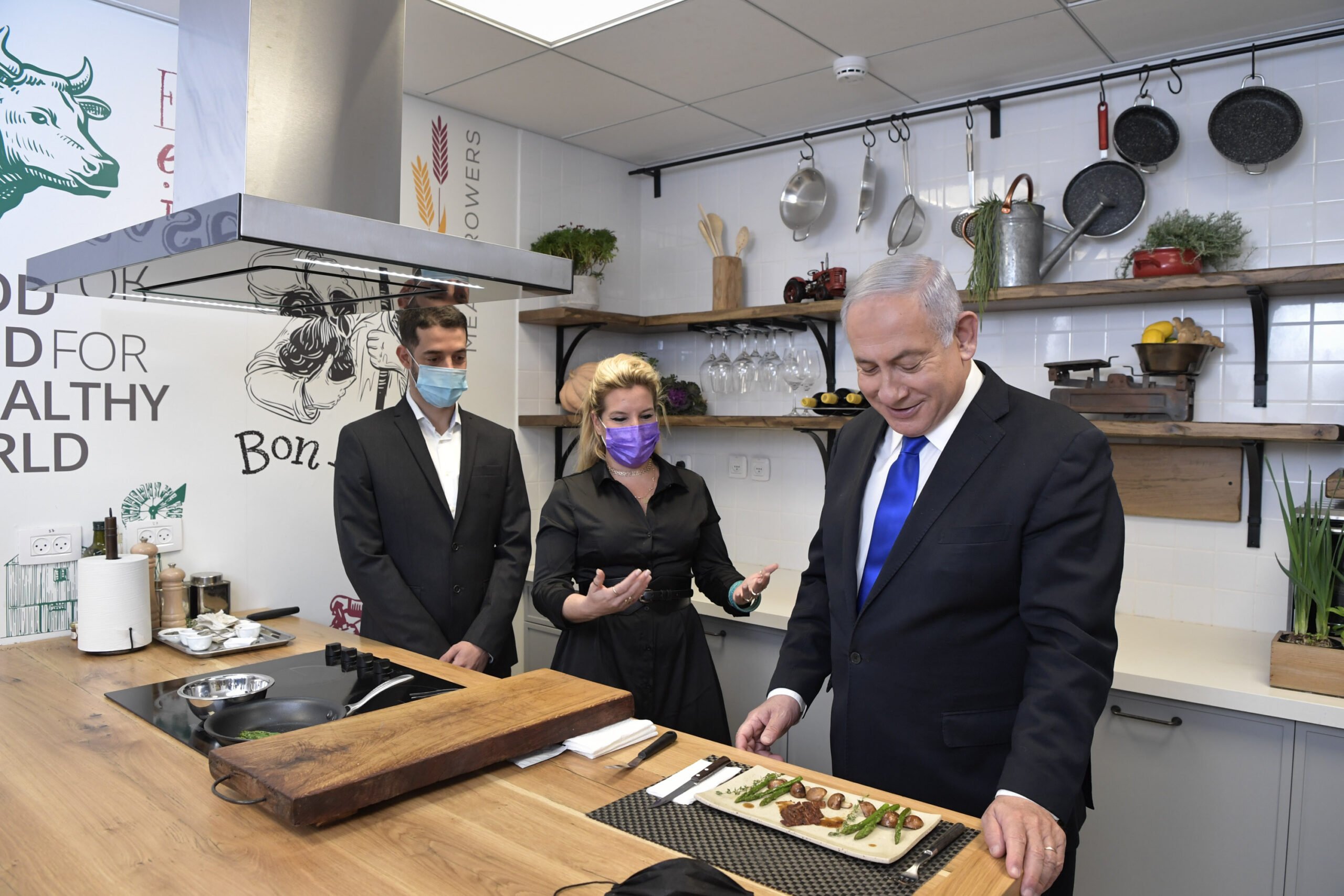 Israeli Prime Minister Benjamin Netanyahu takes "one small bite for a man, one giant bite for humankind"
7 December 2020
Israeli Prime Minister Benjamin Netanyahu has today become the world's first head of state to eat cultivated meat, enjoying a cultivated steak at a historic tasting event in Rehovot, just outside Tel Aviv. Photos and videos here.
Benjamin Netanyahu, Prime Minister of Israel, said: "It's delicious and guilt-free, I can't taste the difference. I have directed State Secretary Tzahi Braverman to appoint a coordinator to serve these industries in order to connect and oversee all the stakeholders operating in this field. Israel will become a powerhouse for alternative meat and alternative protein."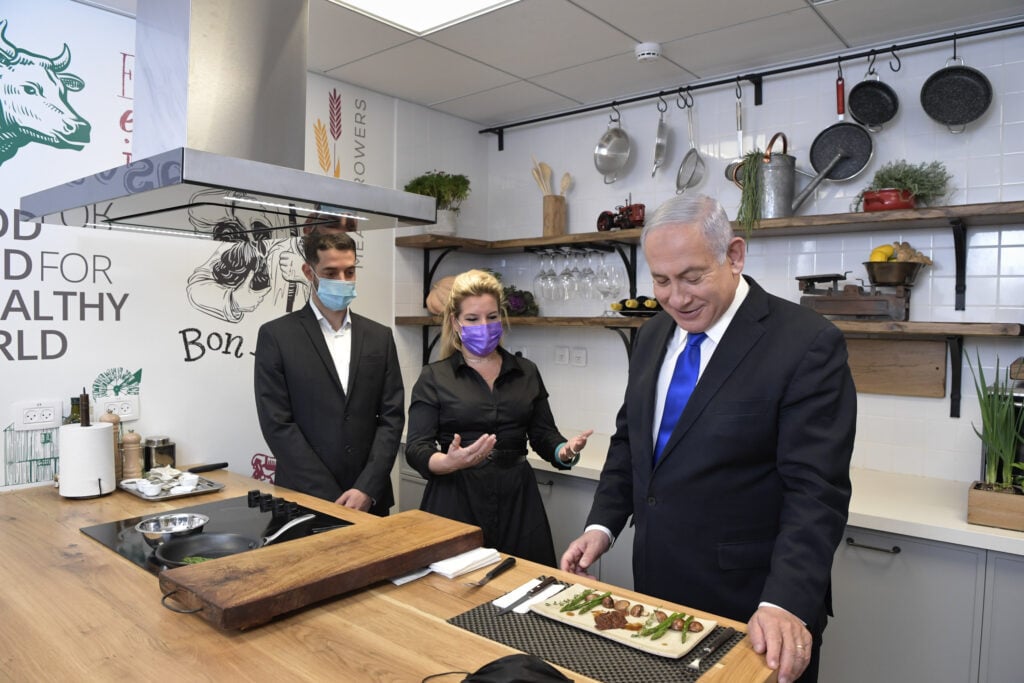 "Prime Minister Netanyahu has thrown the weight of Israel behind this new way of making meat," said The Good Food Institute Executive Director Bruce Friedrich. "The EU, China, the U.S., and other governments should pick up the gauntlet that Mr. Netanyahu just threw down, because nothing is more important for the climate than a transformation in protein production."
"The Israeli government has turned the country into a nerve center for plant-based and cultivated meat innovation. Israel is creating a welcoming ecosystem for alternative protein innovation, and the Prime Minister being the first head of state to eat cultivated meat exemplifies this support and underlines the nation's commitment to the future of food," Friedrich said.
"We are beyond thrilled that Prime Minister Netanyahu is taking this strong symbolic stance in favor of growing meat in a more efficient way and that he has backed up his enthusiasm with strong government support for alternative protein innovation," he said.
"Israel has been a leader in the funding of cultivated meat and other nations should be following their lead, or risk being left behind. We need more government investment to propel this industry forward and empower the next generation of innovators."
"Globally, we need a space-race-type commitment toward making meat from plants or cultivating it from cells. This gesture from the Prime Minister really is one small bite for a man, but one giant bite for humankind."
"It's no surprise that technologically advanced countries like Israel and Singapore are leading the way in making meat in far more efficient ways. If Israel and Singapore want to produce meat in their own countries, they can produce vastly more if they are cultivating it from cells rather than having to grow crops to feed to animals with all of the inefficiency entailed in that process."
Photo credit: GPO Koby Gidon
Media inquiries: media@gfi.org
The Good Food Institute (GFI) is a 501(c)(3) nonprofit working internationally to make alternative proteins delicious, affordable, and accessible.