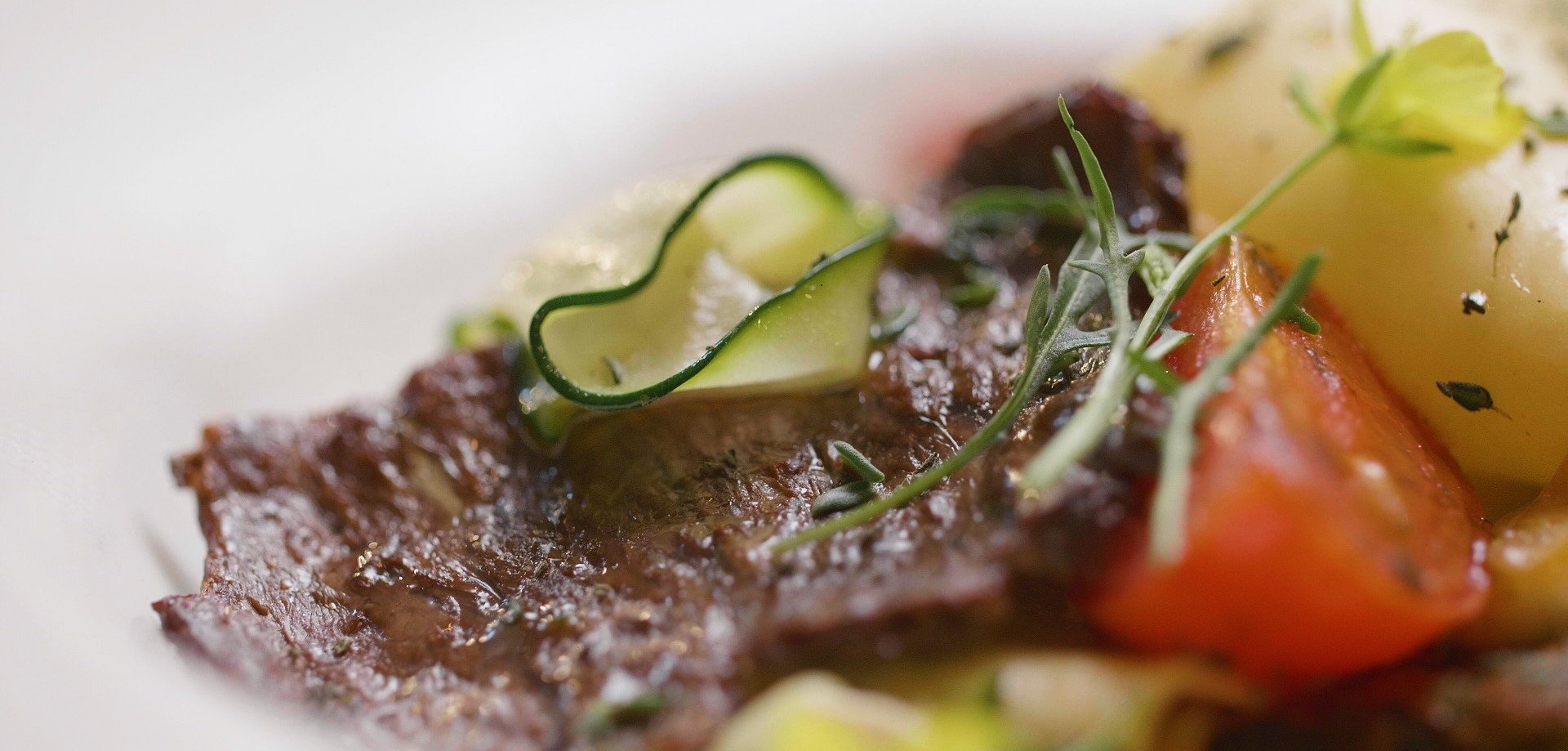 Cargill and Aleph Farms partner amid "surging" investment in cell-based meat says GFI Executive
14 May 2019
Good Food Institute Executive Director says the meat giant's investment in the cell-based meat company will accelerate the sea change in global meat production.
Good Food Institute Executive Director Bruce Friedrich says Cargill's investment in Aleph Farms, announced today, is part of a growing shift within the conventional meat industry to drive and capitalize on meat production transformation.
"We're just at the beginning of a tremendous growth period for the cell-based meat industry, which is being spurred on with the support of the world's biggest meat companies," said Mr. Friedrich.
"With global demand for meat set to double by 2050, capturing even a fraction of this burgeoning market would represent a massive opportunity for cell-based meat companies. Companies like Cargill recognize the immense investment opportunity to diversify their portfolios and reap the profits as this nascent industry takes form," he said.
Research from The Good Food Institute documents that investors have put more than $73 million into cell-based meat companies globally since the field emerged as a commercial industry in 2015, with $50 million invested in 2018 alone. These investors have included global meat industry giants like Cargill, Tyson Foods, and PHW Group.
Cargill is America's largest privately held company and is the world's number three meat producer after Tyson Foods and the Brazillian meat conglomerate JBS.
Aleph Farms' $11.65 million fundraising haul makes it one of the top four funded cell-based meat companies globally, behind UPSIDE Foods and CUBIQ Foods, who have raised $22 million and $14 million respectively, and just ahead of cell-based meat pioneer Mosa Meat, which has brought in $9 million.
"Cell-based meats have the potential to transform how the world eats, delivering consumers real meat with far fewer costs. Because cell-based meat is so much more efficient, the products will be less expensive at scale. This is an immense investment opportunity," he said.
"These mutually beneficial partnerships between entrepreneurs and big meat companies enable meat companies to diversify their portfolios and offer more options to consumers, while cell-based meat companies are able to benefit from meat science expertise, distribution networks, and production infrastructure.
"Despite all this rapid progress, the cell-based meat industry is still nascent. Investments in cell-based meat were only 6 percent of those made in plant-based food, 0.5 percent of investments in FoodTech and 0.2 percent of those made in the cannabis industries in 2018. As the cell-based meat industry matures into a revenue-generating industry, there will be room for investment on a much larger scale than what has been injected thus far."
GFI has released a "State of the Industry" report into cell-based meat investments, which is available at www.gfi.org/industry. The report shows that in 2018, 11 new cell-based meat companies were founded, bringing the total number of companies to publicly announce themselves to 27.
Consumer interest in cell-based meat is already strong, with a 2018 survey of 3,030 consumers finding that 30 percent of U.S. consumers, 59 percent of Chinese consumers, and 50 percent of Indian consumers were very or extremely likely to purchase cell-based meat regularly.
Media inquiries: Maia Keerie at The Good Food Institute on 415 767 8973 or via maiak@gfi.org
The Good Food Institute (GFI) is a 501(c)(3) nonprofit working internationally to make alternative proteins delicious, affordable, and accessible.