Philanthropy Manager (home-based)
THE GOOD FOOD INSTITUTE EUROPE
Work with major donors and grant-giving institutions to help protect people, animals and the planet.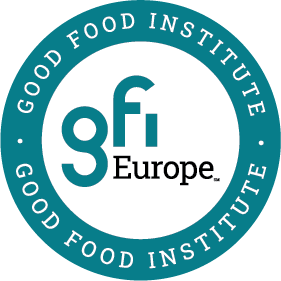 Job description
Industrial animal agriculture is at the root of many of the most pressing global issues of our time, from climate change and global hunger, to antibiotic resistance and the exploitation of billions of animals annually.

The Good Food Institute Europe (GFI Europe) is at the forefront of the movement to use food technology to replace the products of industrial animal agriculture with plant-based, fermentation-derived and cultivated meat, eggs, dairy, and seafood. Please check out our U.S. affiliate's website and Year In Review to find out more about who we are, what we do, and why.

We are looking for a Philanthropy Manager to drive GFI's fundraising efforts in Europe. For more information about this role and our team, please take a look at the job brochure here.
How You Will Make a Difference
The work of GFI is entirely funded through philanthropy. Reporting directly to the Managing Director of GFI Europe, you will be in a senior, frontline fundraising role, building and sustaining relationships with our growing family of supporters. Your role will have high responsibility and high impact. Your performance in this role has the potential to make a significant impact on how quickly Europe and the world moves to a more ethical and sustainable food system.

Working closely with the GFI global development team, you will be responsible for delivering and executing a fundraising strategy for GFI Europe, fully aligned and integrated with the GFI global fundraising strategy, focussing initially on major donors. As the only fundraiser in our Europe team at present, your work will include:
Building strong, meaningful, long-term relationships with major donors and prospects (both individuals and foundations) across the UK and Europe to attract, maintain and expand their support.
Achieving ambitious fundraising targets.
Identifying and qualifying new philanthropic prospects.
Helping keep our supporters up to date with our activities and impact.
Ensuring accurate, timely and thorough correspondence, acknowledgement and record-keeping at all stages of the donor journey. You will use our CRM system (Salesforce) to manage prospects and supporters, enter and track gifts, pull reports, and analyse data.
Over time, potentially identifying and implementing other fundraising revenue streams, and developing and executing creative strategies to expand our donor base, for example using social media and e-appeals, as part of GFI's global fundraising efforts.
Coordinating closely with GFI development colleagues in the US and other countries.
Over time, potentially helping to drive GFI's expansion to other countries in Europe, including setting up development systems in those countries.
Helping to organise transnational giving across national borders.
Perform other relevant duties as required.
Who We're Looking For

The Philanthropy Manager must have:
A passion for our philosophy and mission.
A proven track record of cultivating relationships with major donors and/or funding institutions (e.g. trusts, foundations), and securing significant gifts.
The ability to persuasively make the case for support for GFI and to represent GFI to our stakeholders.
Positivity and a genuine love of working with other people: a passion for building warm, long-lasting relationships with our family of supporters, motivating them to maintain and increase their support.
Conscientiousness and attention to detail in recording and tracking interactions with donors and prospects: comfort with the 'science', as well as the 'art', of fundraising.
Comfort working in a new, small, growing and evolving organization.
A willingness to travel throughout Europe in pursuit of philanthropic opportunities, when the COVID-19 situation allows.
A very strong work ethic and self-motivation; a sense of ownership and responsibility to drive outcomes and get things done.
The ability to work in an organised and structured manner.
Comfort working remotely in a rapidly-growing and evolving organisation: the ability to work well independently and under pressure, manage multiple projects simultaneously, and meet deadlines.
Excellent written and verbal communication skills in English (CEFR: C2 level minimum).
We want the best people and we don't want biases holding us back. We strongly encourage people of every race, orientation, age, gender, origin, and ability to apply. Because we value a diverse workplace, we prioritise an inclusive climate absent of discrimination and harassment during the application process and after you join the team.
The Fine Print
Terms of employment: Full-time, permanent.
Location: Flexible – we will consider applicants from anywhere in Europe. You will mainly be working remotely: from your home, or wherever you choose. Once the COVID-19 situation has cleared, you and the whole GFI Europe team will get together in-person approximately twice per year for around 3-4 days at a time, most likely in the London area or Brussels. Subject to COVID-19, there may also be other work trips within Europe, and occasionally beyond.
Salary: £43,000 – £55,000 depending on experience and location. This range is based on a UK hire and will be adjusted if hired elsewhere in Europe.
Right to work requirements: We are only able to consider applicants who are eligible to work and travel in the EU or UK.
Application Deadline: Monday 15th February 2021, 11.59pm GMT. We will be assessing candidates on a rolling basis, so please apply now!/li>
Application process: Please complete this short form, uploading your CV and cover letter here: https://forms.gle/NvS4XrtTtwP1T8ur5 – thank you. Your cover letter (of 1-2 pages) and CV should set out:

What motivated you to apply for this role.
How you meet each of the requirements for the role as listed in the job description.
Which bit of the job description energises you the most.

The full application process is outlined in the job brochure. We really look forward to hearing from you!
Any questions? If you have any questions about this role, please do reach out to us at europe@gfi.org. If you've read this far but decided not to apply, please feel free to share this job description with someone else in your network who you think might be a good fit for the role! Thank you!
Alternative protein career portal
Learn how to make a career and find open positions in the exciting field of alternative proteins.