VERGE 23
Event description
Join more than 5,000 professionals — leaders from business, government, solution providers, and startups working to tackle the climate crisis.
The key programs that comprise VERGE 23 — Buildings, Carbon, Energy, Food, Startups and Transport — focus on seizing opportunities to reimagine and redesign a more prosperous, sustainable, and resilient world.
By attending, you'll gain access to inspiring keynotes, engaging breakout sessions and tutorials, innovative exhibit displays, networking events and more.
GFI Startup Innovation Lead Audrey Spence will be speaking on a panel titled: The Alternative Protein Reset on Tuesday, October 24. In this panel, industry experts will provide an update on the state of the alternative protein market and discuss how lessons learned in the past year can inform business strategy.
GFI Speaker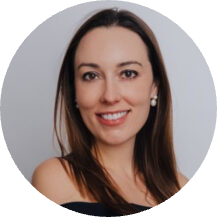 Audrey Spence
STARTUP INNOVATION LEAD
Audrey Spence serves as GFI's Startup Innovation Lead, supporting entrepreneurs and startups in the alternative protein sector and building open-access tools for the industry.