The Business of Alt Protein: How to scale your alternative protein company internationally
Event description
Scaling internationally is a significant endeavor. In this seminar you'll learn how to think about international expansion. We'll cover when the right time is to grow internationally and how to do it. If you have aspirations to be an international company, you won't want to miss this seminar.
After the seminar, we'll continue the conversation with a 1:1 networking mixer.
Event
February GFIdeas networking mixer
Join us at the GFIdeas February mixer to meet and mingle with alternative protein professionals. During the networking session, you will be matched with other members of the GFIdeas community…
Meet the speaker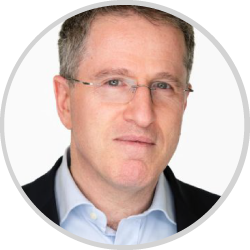 Robert Lawson
MANAGING PARTNER AND CO-FOUNDER, FOOD STRATEGY ASSOCIATES
Robert Lawson is a Managing Partner & Co-founder of Food Strategy Associates, which is one of Europe's leading business advisors to the food and drinks industry. Before founding Food Strategy Associates, Robert was Strategy Director of United Biscuits, Kraft Foods International and Premier Foods. In addition, he was Managing Director of Quorn and led the integration of RHM and Premier Foods – the largest industrial restructuring in the food industry in the UK. He began his career in management consulting working for Arthur D Little. Robert has an MBA from INSEAD and graduated from Oxford University.