The Science of Alt Protein: Low-cost growth factors for serum-free media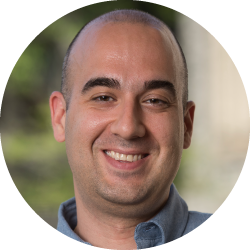 Peter Stogios, Ph.D.
Senior Research Associate,
University of Toronto
Event description

A significant hurdle to the cost-parity of cultivated meat is the cost of growth factors, which are essential components of serum-free media for sustaining cell growth. Join Dr. Peter Stogios, Senior Research Associate at BioZone at the University of Toronto, who will discuss how his team lowered the cost of growth factors in serum-free media by more than 20-fold. His team engineered the recombinant production of multiple growth factor families, including TGF-beta1 and FGF-2, for inexpensive production in bacteria, and discovered new growth factors from exotic species that outperform typically used growth factors in sustaining growth of multiple cell types. The protocols and reagents from this work are freely available to the cellular agriculture community.
Register for the post-seminar networking session
After the seminar, we encourage you to join our optional networking event for alternative protein enthusiasts! You can talk about your research, your company, any challenges you're facing in your work, or your reflections on the webinar. The networking session starts at 2:15pm EDT and requires a separate registration. We hope to see you there!
Meet the speaker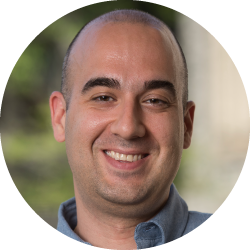 Peter Stogios, Ph.D.
SENIOR RESEARCH ASSOCIATE, BIOZONE AT UNIVERSITY OF TORONTO
Dr. Peter Stogios is a Senior Research Associate at BioZone, at the University of Toronto. A structural biologist and protein biochemist by training, Dr. Stogios' research interests include molecular mechanisms of infectious disease, antimicrobial drug discovery, and protein engineering. He has published in academic journals including Science, Nature Chemical Biology, and Nature Biotechnology. Dr. Stogios received a grant from The Good Food Institute for the discovery and engineering of growth factors for cellular agriculture. Follow Dr. Stogios @torontopeter.