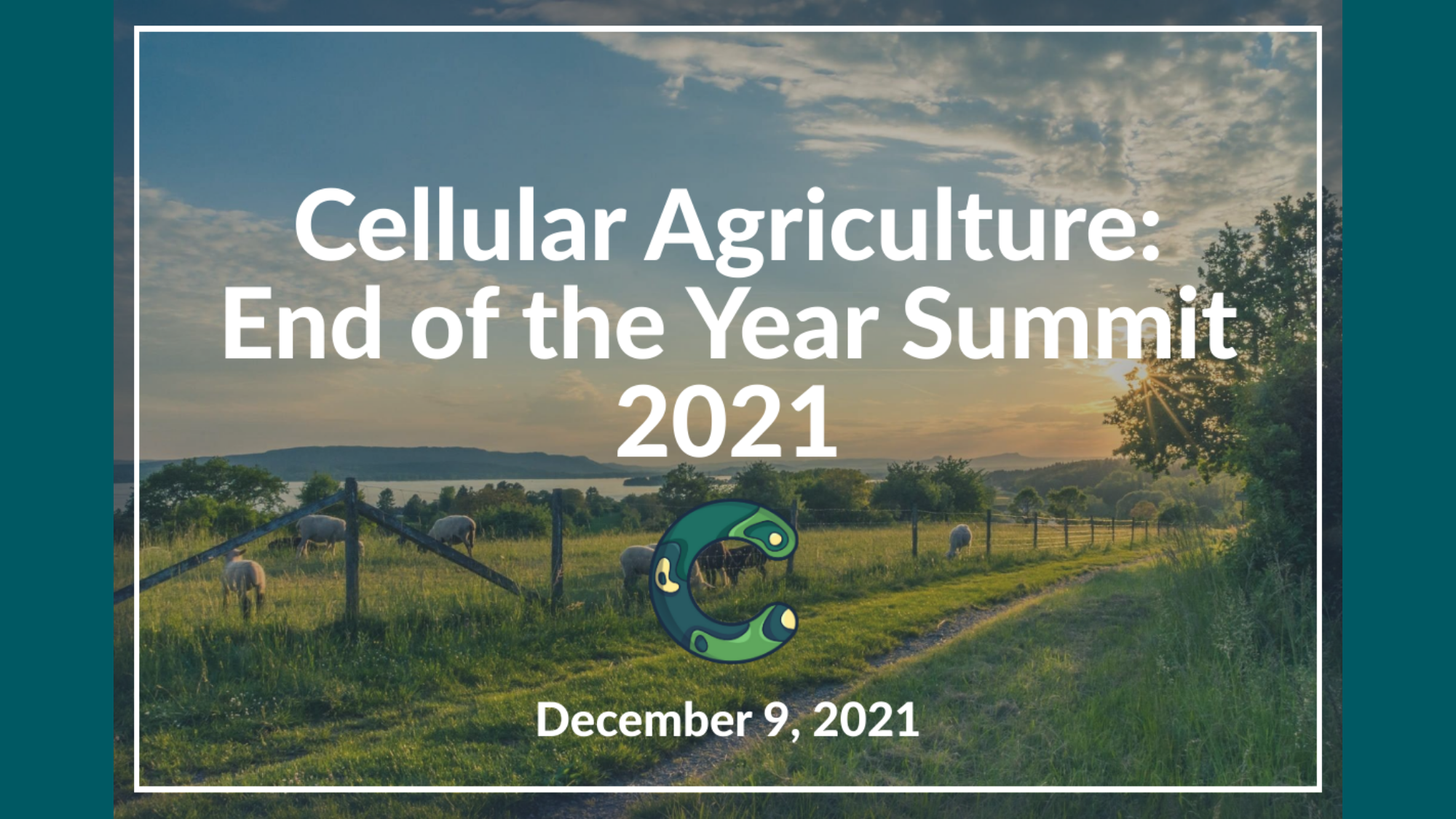 Cellular Agriculture: End of the Year Summit 2021
Event description
The Cellular Agriculture: End of the Year Summit 2021 is a 1-day virtual summit bringing together leaders in the cellular agriculture field to highlight the field's achievements and accomplishments.
Tune in on December 9th to celebrate the field's successes and predict the trends moving forward into 2022. Hear from and network with global leaders and industry experts from the cellular agriculture field.
Learn more at https://2021.cell.ag/.
Program themes
Moving the Scaling Discussion from Cell-Based to Cell-Derived
The Future of Pet Food and Cultured Meat
Addressing the scaling technologies for cell-based meat
The Investment Landscape: Moving Forward for Cellular Agriculture
Developing a Global System for cell-based meat
Food Safety Considerations for the Future of Cultured Meat
The Future of Cell-Cultured Seafood
Beyond Meat: using cellular agriculture to develop a new food ecosystem