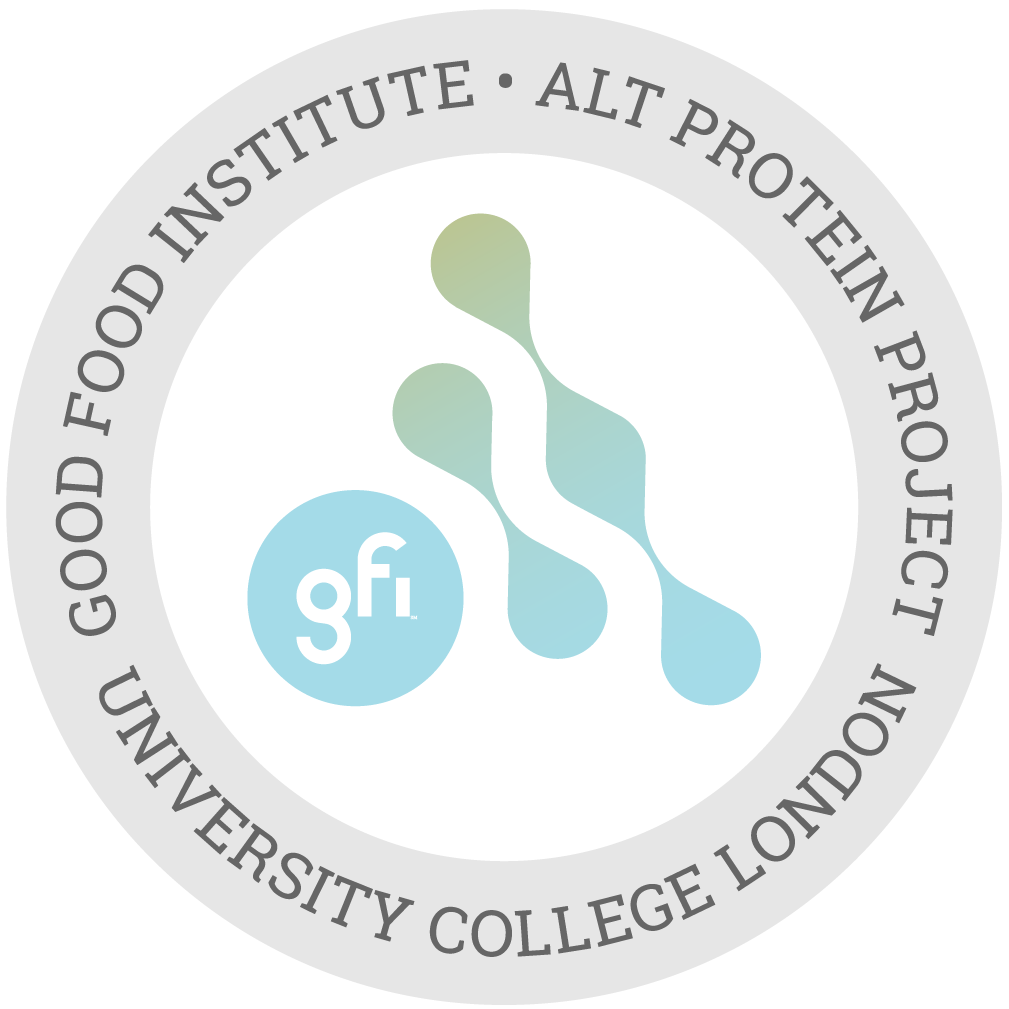 The UCL Alt Protein Project
University College London (UCL)
Gower Street
London, WC1E 6BT
United Kingdom
Founded 2023 / Status: Active
About
The UCL Alt Protein Project aims to build a vibrant community of students, academics, and professionals excited about the potential of alternative proteins to transform our food system into one that simultaneously serves our health, preserves our environment, and reduces animal suffering. By creating academic courses, stimulating research, and increasing awareness, we are accelerating progress towards a world where alternative proteins are no longer alternative. Built on the values of diversity and inclusion, our community provides a platform for individuals interested in alternative proteins to get involved at any level.
 As a world-leading institution, UCL is ideally positioned to become a hub for alternative protein education, research, and development. It is home to researchers with expertise in a breadth of relevant disciplines such as Biochemical Engineering, Mathematics, Tissue Engineering, Chemistry, and Regenerative Medicine. Moreover, the Department of Biochemical Engineering is actively investing in alternative protein research. UCL is renowned for its interdisciplinary strategies and perspectives, therefore, our project strives to stimulate interdisciplinary research by connecting students and staff from across departments.
London is also home to several alternative protein companies already spearheading critical innovations in the industry and promising further opportunities for increasing collaboration between students and industry experts. These include three cultivated meat companies (Hoxton Farms, Multus Media, and Good Dog Food), one fermentation-based company (Better Dairy), and numerous plant-based companies, for which UCL is a main provider of talent. UCL is also in close collaboration with several UK universities fostering alternative protein research, including the University of Bath, Aberystwyth University, and the University of Birmingham through the newly-established EPSRC-funded Cellular Agriculture Manufacturing Hub.