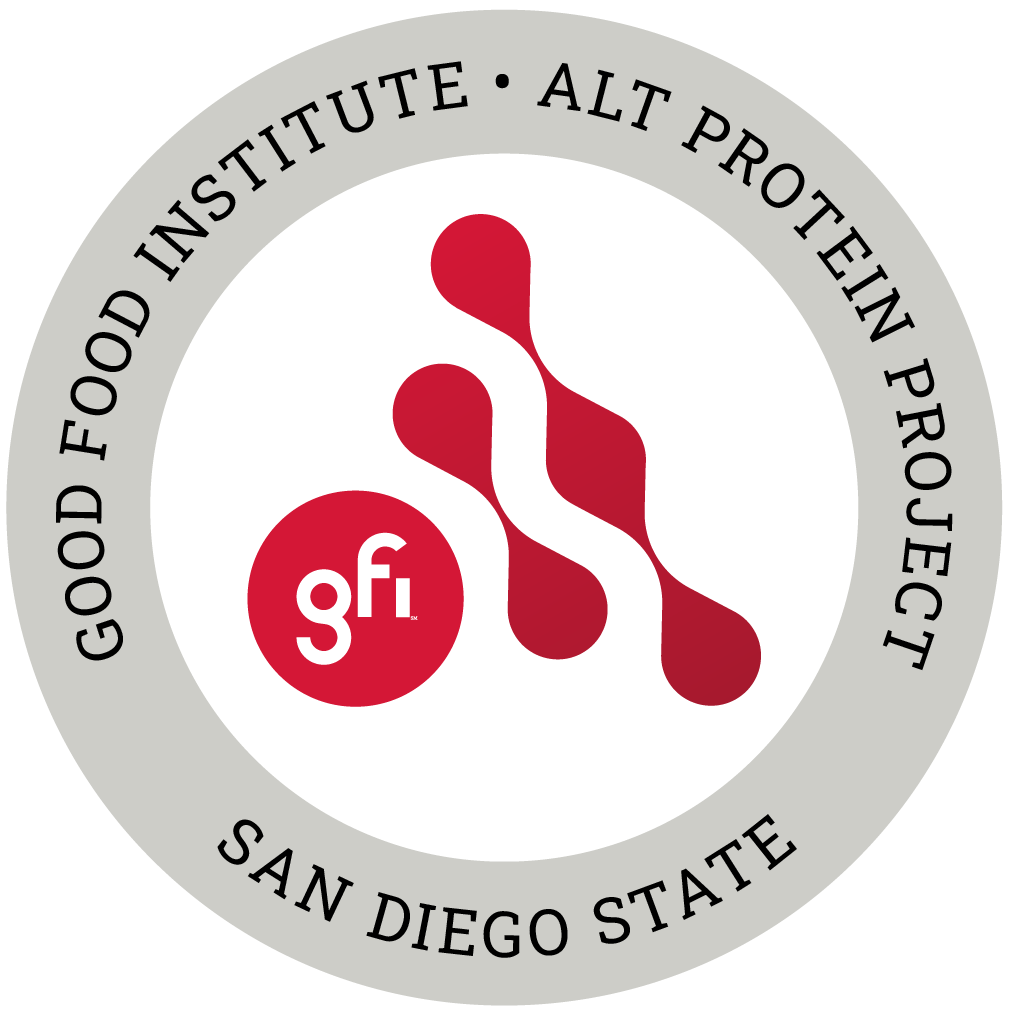 The San Diego State Alt Protein Project
San Diego State University
5500 Campanile Dr
San Diego, California 92182
United States
Founded 2022 / Status: Active
About
San Diego State University (SDSU) has the potential to become a prominent repository of innovation, commercialization, and talent for the rapidly growing alternative protein industry. SDSU, an institution known for its commitment to social betterment and sustainability, promotes interdisciplinary curricula, which contains notable business, nutritional science, biology, psychology, social science, and engineering departments.
Located in one of the largest biotech and life science hubs in the United States, coastal San Diego houses pioneers the alternative seafood industry, including Blue Nalu (cultivated fish), Triton Algae Innovations (algae-based proteins), CP Kelco (functional nature-based ingredients), Plantible (duckweed-protein) and Defined Bioscience (cell-culture and growth medium).
The San Diego State Alt Protein Project—an initiative supported by the Good Food Institute—provides SDSU students with a vibrant, inclusive space to examine the intersection of both their personal and vocational skills and interests with alternative proteins. We strive to build and support a sustainable, efficient, and just food system by organizing industry visits, seminars, product tastings, research initiatives, technical discussions, and other promotional community outreach events that focus on fostering collaboration between relevant stakeholders.