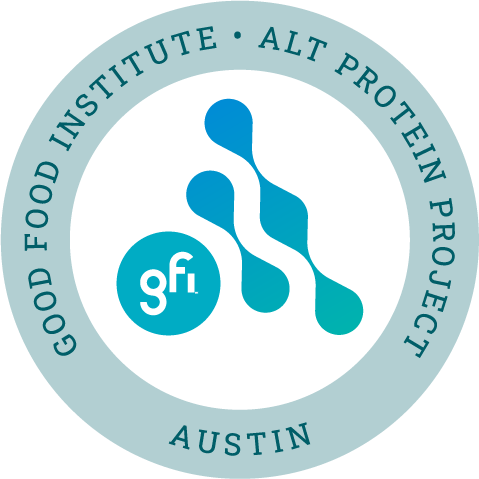 The Austin Alt Protein Project
The University of Texas at Austin
Austin, Texas 78712
United States
Founded 2023 / Status: Active
About
The Austin Alt Protein Project focuses on growing awareness, education, community, and research opportunities within the field of alternative proteins. We hold lectures covering various topics within the alternative protein sphere, host plant-based food tasting events, and more.
Austin is a fast-growing tech hub with a strong foodie reputation (e.g. vegan and BBQ) and innovation culture. The University of Texas (UT) at Austin is an integral part of that Austin ethos and has many relevant degree and research programs in biomedical, chemical, and mechanical engineering, plant biology, cell and molecular biology, genetics, computational biology, microbiology, computational sciences, nutritional sciences, chemistry, biochemistry, biophysics, marketing, and advertising. 
UT-Austin is primed for alternative protein innovation! BioBQ, a cultivated beef brisket company based in Austin was founded by a UT-Austin alum, Dr. Katie Kam, and utilizes technology from Dr. Janet Zoldan's lab in UT-Austin's biomedical engineering department.