Stanford Medicine study shows nutrition benefits of plant-based meat
A new Stanford School of Medicine study on the effects of plant-based meat compared to animal-based meat shows nutrition benefits for plant-based meat.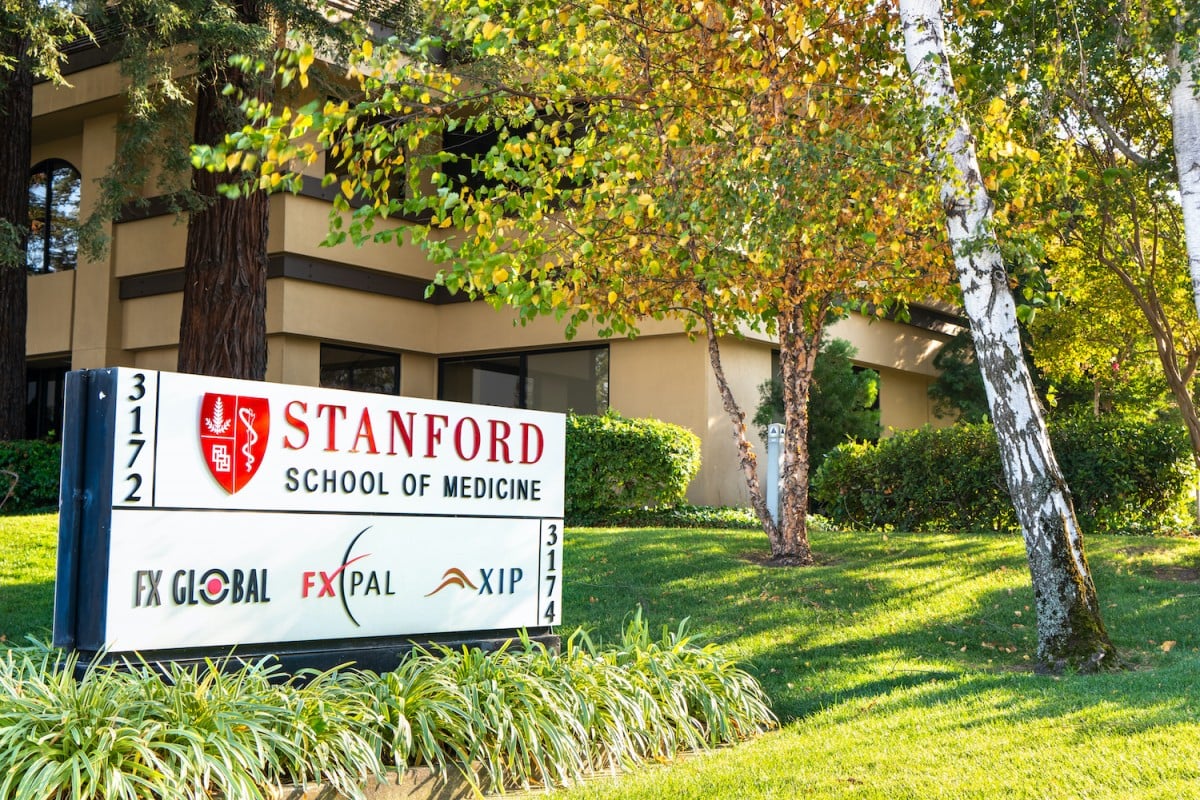 In August 2020, the Stanford School of Medicine published the first significant study to directly compare plant-based meat to animal-based meat—a critical milestone for alternative proteins.
The 16-week randomized crossover trial, published in the American Journal of Clinical Nutrition, compared consumption of Beyond Meat's chicken, beef, and pork to organic, animal-based versions of the same products. Participants in the SWAP-MEAT study consumed two or more servings per day of plant-based or animal-based meat every day for eight weeks each.
The authors found that consuming the plant-based meat products led to statistically significant positive impact on bad cholesterol and weight. Notably, lead author Dr. Christopher Gardner, a professor at Stanford School of Medicine and director of the Stanford Prevention Research Center, pointed out that the authors didn't expect to see a statistically significant impact on weight in just eight weeks, with participants losing two pounds with consistent caloric intake after the plant-based meat portion of the study.
The study indicated that overall dietary levels of protein and sodium were the same on both diets, that fiber consumption was higher when eating plant-based meat, and that saturated fat consumption was lower when eating plant-based meat instead of animal-based meat.
The study's results will not have surprised anyone who was paying attention. Where nutrition science is concerned, there is a general consensus that we should cut back on saturated fat and cholesterol and eat no trans fats at all. We should also eat more complex carbohydrates and more fiber, avoid excess sodium, and maintain a healthy weight.
Plant-based meat products have no cholesterol or trans fats and almost always have the same or less saturated fat than their animal-based counterparts. They also have complex carbs and fiber, where animal meat has neither. They are usually higher in sodium, but generally not by much when compared to prepared animal products. This is why the Stanford study found no difference in sodium intake based on the consumption of animal as opposed to plant-based meat.
The Stanford study focused on Beyond Meat, which joined the National Institutes of Health in funding the trial, but it's worth noting that Impossible Foods' products are similarly better than their animal counterparts in terms of macronutrients.
For example, the Impossible Burger has the same amount of protein as 80 percent lean beef, the same amount of saturated fat, less overall fat, and about twice the iron. Impossible Sausage and Impossible Pork offer 50 to 70 percent more protein as a percentage of calories and more than three times the iron when compared to conventional sausage and pork. All Impossible products also contain no trans fats or cholesterol, both of which are inherent in conventional beef, and plenty of complex carbs and fiber, where conventional meat has neither.
Although this is the first significant study to directly compare plant-based to animal-based meat, macronutrient analysis has long supported the study's findings. That's why Dr. Kim Williams, former president of the American College of Cardiology, frequently talks about the positive results he experienced when he switched from chicken and fish to plant-based meat in 2003, including an LDL cholesterol level that dropped 80 points once he made the switch.
Williams writes, a decade into his plant-based meat journey, "One of my favorite sampling venues [is] the new Tiger Stadium (Comerica Park) in Detroit, where there are five vegan items, including an Italian sausage that is hard to distinguish from [animal] meat until you check your blood pressure."
Dr. Williams' experience has been supported by the new Stanford School of Medicine SWAP-MEAT study. As Dr. João Pedro Ferreira from the Clinical Research Center of Nancy, France, explained, "the weight reduction also points towards the overall metabolic benefit of plant-based meat vs. animal meat."
If eight weeks of plant-based meat instead of animal-based meat can have such a positive impact on heart disease indicators and weight, imagine what a permanent switch could do.
At GFI, we hope this Stanford School of Medicine study will be the first of many to study the health benefits of plant-based meat. To read the results of the study in the American Journal of Clinical Nutrition, please click here. For Stanford Medicine's press release, please click here.
Conflict statement: The study was funded by Beyond Meat and the National Institutes of Health. From the paper's conflict statement: "To reduce any influences on this study…analysis was conducted by a third-party individual who had no involvement with the study design or collection of data, and was blinded to all participants."