Research and Grants Manager
THE GOOD FOOD INSTITUTE EUROPE
The Good Food Institute Europe is looking for a Research and Grants Manager to mobilise research funding to build a sustainable, secure and just food system.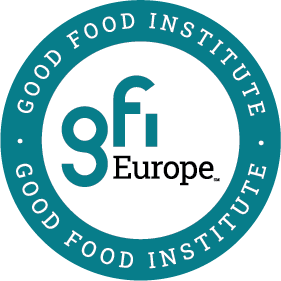 Job description
Mobilise research funding to build a sustainable food system 
The Good Food Institute Europe (GFI Europe) is at the forefront of the movement to transform meat production in order to solve some of the world's biggest problems, from climate change and global hunger, to antibiotic resistance and animal suffering.
We work with scientists, businesses and policymakers to make plant-based and cultivated meat (grown directly from cells) delicious, affordable and accessible. Please check out the rest of our website, our 2021 Year in Review and our 2021 Europe highlights blog post to find out more about who we are and what we do.
We are at an exciting stage in our growth and are looking for a Research and Grants Manager to join GFI Europe's Science and Technology team. For more information about this new role, please take a look at the job brochure here.
How You Will Make a Difference
We need the best scientists in Europe to be engaged in plant-based, cultivated, and fermentation-made protein research and development. At GFI Europe, the goals of our SciTech work are threefold:
1) grow the technical research community,
2) enable and catalyse the work of this community, and
3) increase the research funding this community receives.
This role focuses on the third of these goals, which positively impacts the first two goals. As a nascent sector, sustainable protein research is currently extremely underfunded. There is a particularly urgent need for more open-access, foundational research to overcome the largest technical hurdles. Billions of euros are spent on this kind of research by governments and foundations in Europe, but currently little of this is accessed for sustainable protein R&D.
In this role, you will lead the design and execution of a scientific research funding-focused function for GFI Europe. You will engage with scientists, universities, companies, research funding bodies, and policymakers across Europe to catalyse the sustainable protein research ecosystem through two principal activities:
1) ensuring that researchers gain access to research funding that is already available, and that applicants' proposals address the highest priority technical questions, and
2) mobilising more research funding for the sector.
As a member of our growing European team, you will help radically transform the food system by:
Developing and delivering a short-term and long-term research funding strategy that aligns with the wider scitech strategy for GFI Europe.
Increasing access to existing research funding sources across Europe, and ensuring that applicants' proposals address the highest priority technical questions. You will be reaching out, engaging with people, sharing information, and building communities. This will include, among other things:

Mapping existing funding sources, strategically matching these with high-impact research priorities, and sharing this both publicly and in a targeted manner with potential applicants. 
Working with researchers to support them in their grant applications to these sources, including advising them on high-impact research priorities, connecting them with potential academic and industry collaborators, and for the most relevant proposals acting as project advisors or partners.
Acting as an expert evaluator for external funding bodies, and ensuring that relevant and mission-aligned researchers are aware of opportunities to act as expert evaluators themselves.

Securing novel funding dedicated specifically to sustainable protein research. This will include, among other things: 

Working closely with our policy team to undertake targeted and tailored lobbying (at the EU, government, institutional, and individual level) for more government funding to be directed towards sustainable protein research. This could involve providing subject matter expertise on high-impact research priorities, or curating and communicating regional information on the present state of sustainable protein research, and the unrealised potential across different institutions to make progress on core research priorities. 
Directing funding from charitable foundations or private philanthropy towards sustainable protein research by persuading them of its alignment and relevance to their stated objectives.

Acting as the bridge and link between equivalent roles in GFI's global scitech team and stakeholders in Europe – for example, serving as a primary point of contact for European grantees of GFI's global Research Grant programme, in collaboration with the US scitech team.
In conjunction with our communications team, communicating about sustainable proteins through science media and at scientific conferences.
Performing other tasks as required as a member of our small, nimble team, including other science and technology work streams such as growing the sustainable protein academic community. 
Who We're Looking For
You must have:
A passion for GFI's philosophy and mission.
A BSc (or equivalent) in a science or engineering field.
An existing (or the ability to develop a) functional understanding of the principles, methods, equipment, and techniques used in plant-based, cultivated, and fermentation-made protein research and manufacturing.
Demonstrated professional experience relevant to science research funding, which could include one or more of the following:

Experience conducting or enabling (eg in an administrative role) research in an academic environment.
Experience identifying grant opportunities and/or preparing grant applications for scientific research.
Experience building multi-partner research consortia for international funding programmes (eg Horizon Europe).
Experience setting, advising on, or otherwise influencing the strategic priorities of research funding organisations.
Experience evaluating research grant applications or in grant administration for previous research programmes.
Other relevant experience.

A strategic mind; you will be responsible for selecting the highest-impact opportunities for increasing the funding accessed by the scientific community across Europe.
Strong written and verbal communication skills, and the ability to tailor messages to scientists, university administrators, policymakers, funding bodies, and other relevant audiences.
Excellent networking, interpersonal, influencing, and relationship-building abilities, and the credibility and persuasiveness to represent GFI in front of important stakeholders, including academics, policymakers, and research funding bodies.
Strong team spirit and open and collaborative instincts (you will be working closely with colleagues in our US scitech team and around the world).
A can-do approach: a self-starter with the drive and initiative to take responsibility for delivering impact and an ability to see projects through to completion.
Comfort working remotely in a rapidly-growing and evolving organisation: the ability to work well independently and under pressure, set priorities, coordinate multiple projects simultaneously, and meet deadlines.
Good level of IT literacy and a willingness to learn new software packages.
Fluent English, both written and spoken.
The ideal candidate may also have some of the following, although these are absolutely not requirements:
A PhD in a relevant scientific field or the equivalent (eg a master's degree plus significant relevant experience).
Demonstrated interest or experience in science policy.
Experience working with plant-based, fermentation, or cultivated meat companies.
An established network and rapport with a broad range of contacts relevant to GFI.
The ability to work in European languages other than English.
We want the best people and we don't want biases holding us back. We strongly encourage people of every colour, orientation, age, gender, origin, and ability to apply. Because we value a diverse workplace, we prioritise an inclusive climate absent of discrimination and harassment during the application process and after you join the team.
Benefits and the fine print
Terms of employment: Full-time (flexible hours), permanent. Requests for part-time hours (0.8 FTE or above) can be considered – please state in your application.
Location: We will consider candidates based anywhere in Europe. This is a remote role, and you will be able to work from home, or anywhere you choose. We are happy to consider supporting costs for co-working to enable you to work from an office if you wish. The whole GFI Europe team aims to get together in-person approximately twice per year for around 3-4 days at a time. Travel costs will be covered by GFI Europe within our travel policy.
Salary: We aim to pay local nonprofit rates for all roles, so we will benchmark the salary and benefits according to the country where the employee will be contracted. We therefore can't indicate the salary in all countries. As an indicative example: if the employee were to be based in the UK, the range would be £38,000 – £44,000.
Right to work requirements: The successful candidate must, by the start of the employment, have permission to work in the country where they are based.
Application Deadline: Sunday 31 July, 11.59pm CEST.
Application process: Please upload your CV and sample work tasks through this short application form. The sample work tasks document can be found here.
We want you to have every opportunity to shine and show us your talents – we are happy to make all the reasonable adjustments that we possibly can to make sure the assessment process works for you. Email us at europe-hiring@gfi.org.
The full application process is outlined in the job brochure. We really look forward to hearing from you!
Questions
Join our team for a live Q&A on Wednesday 13 July at 12pm BST / 1pm CEST via this Zoom link: https://zoom.us/j/95613574899. You can submit questions anonymously in advance via this form. The recording will be available on this page after the webinar.
If you have any questions about this role, please do reach out to us at europe-hiring@gfi.org.
If you've read this far but decided not to apply, please share this job description with someone else in your network who you think might be a good fit for the role! Thank you.
Alternative protein career portal
Learn how to make a career and find open positions in the exciting field of alternative proteins.