Operations Associate
THE GOOD FOOD INSTITUTE ASIA PACIFIC
GFI APAC is looking for an Operations Associate based in Singapore to support the Asia Pacific team as we build out our programs and impact.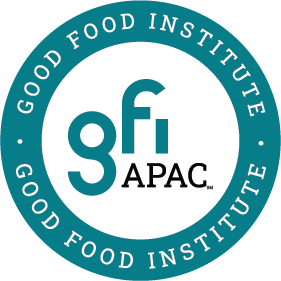 Job description
The Good Food Institute APAC (GFI APAC) is at the forefront of the movement to use food technology to solve some of the world's biggest problems, from climate change and global hunger, to antibiotic resistance and the exploitation of animals. We are developing the roadmap for a sustainable, secure, and just protein supply, making sustainable proteins accessible, affordable and delicious. Please check out our Year In Review to find out more about who we are, what we do, and why.
We are looking for an Operations Associate based in Singapore to support the Asia Pacific team as we build out our programmes and impact.
How You Will Make a Difference
GFI APAC's Operations team manages finance, human resources, and legal and compliance for the regions where GFI APAC operates, and provides administrative support to our programmatic experts who work in SciTech, Policy, and Corporate Engagement. In collaboration with our Senior Operations Manager, you will create organizational excellence through coordinating departmental synergies and optimizing internal systems such as Salesforce, Asana, and more.
Reporting to our Senior Operations Manager, you will:
HUMAN RESOURCES

Assist to manage the  HR system, including new staff enrollment, leave records, payroll, CPF contributions, and other statutory processes.

Coordinate the provision of insurance and other labor benefits.
Support the hiring processes, including advertising and promoting roles, corresponding with candidates, setting up assessments, and organizational onboarding.
Oversee the allocation of staff equipment and other company assets.
Keep internal policies and processes updated.
Under the guidance of our Senior Operations Manager, help further our employees' development, including identifying needs and sourcing training providers.

FINANCE & ADMINISTRATION

Coordinate financial and purchase requests from within the team; process incoming funds, purchase orders, payment transactions, banking procedures, and bookkeeping records.
Oversee service providers and vendor relations, including the coordination of outsourced operations functions such as accounting.
Support our team members with benefitting from internal systems such as Salesforce and Asana, by providing guidance, and creating templates or reports to ensure operational efficiency.
Maintain a library of GFI APAC's internal documents, and ensure an organized and well-structured filing system is followed through. Potentially contribute toward the development of an internal global Wikipedia.
Provide administrative support to the team, including team calendar management, scheduling for team meetings and staff retreats, etc. 
EVENT/TRAVEL PLANNING & OTHERS

Assist the Acting Managing Director with ad-hoc support, and calendar management.
Help arrange and book international travel and accommodation for our team members when needed.
Support in organizing small and larger events and conferences, including logistics and operational support.
Perform other tasks as required as a member of our small, dynamic team.
Who We're Looking For
You must have:
A Bachelor's degree with 3 years of experience in an administrative or back-office supporting role, with basic knowledge in accounting. Nonprofit or startup experience is preferred.
Strong prioritization and time management skills to manage multiple projects simultaneously and meet deadlines.
A passion and talent for devising and managing effective systems, fixing problems, and ensuring accurate and efficient administration.
A can-do approach; an efficient and well-organized self-starter with the drive and initiative to take responsibility for delivering results.
The willingness to help with a wide range of tasks, some of which will at times be repetitive.
Comfort working flexibly both remote and onsite, and in a rapidly growing and evolving organization – the ability to work well independently and under pressure.
A high level of IT literacy, including comfort with spreadsheets/databases and a willingness to learn new software packages.
Experience using Google Suite, Asana, Salesforce, Talenox, and/or Xero is preferred, but not a must.
Professional written and verbal communication skills in English; fluency in Mandarin would be an advantage.
We want the best people and we don't want biases holding us back. We strongly encourage people of every race, orientation, age, gender, origin, and ability to apply. Because we value a diverse workplace, we prioritise an inclusive climate absent of discrimination and harassment during the application process and after you join the team.
The Fine Print
Terms of Employment: Full time
Reports to: Senior Operations Manager, GFI APAC
Location: Singapore
Benefits: Working from home and the office, flexible working hours, opportunity to create real impact, respectful managers, and supportive colleagues.
Application deadline: We will be assessing candidates on a rolling basis, so please apply now!
Application process: Please complete this short form, and upload your CV and cover letter. Your cover letter (max 1 page) should set out:

What motivated you to apply for this role?
How do you meet the requirements listed in the job description?
Which bit of the job description energizes you the most?
Beyond the initial screening process, there will be several further rounds. We really look forward to hearing from you!
Any questions? If you have any questions about this role, please do reach out to us at victorial@gfi.org. If you've read this far but decided not to apply, please feel free to share this job description with someone else in your network who you think might be a good fit for the role! Thank you!
Alternative protein career portal
Learn how to make a career and find open positions in the exciting field of alternative proteins.