Fermentation SciTech Specialist
THE GOOD FOOD INSTITUTE ASIA PACIFIC
GFI Asia Pacific is looking for a Fermentation SciTech Specialist to help fermentation-enabled alternative protein products dominate the world's most populous continent as quickly as possible.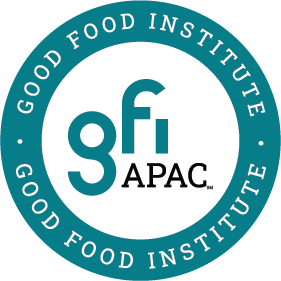 Job description
The Good Food Institute is an international network of nonprofit think tanks working to make the global food system better for the planet, people, and animals. Alongside scientists, businesses, and policymakers, GFI's teams focus on making plant-based, fermentation-enabled, and cultivated proteins delicious, affordable, and accessible. Powered by philanthropy, we are advancing alternative proteins as an essential solution needed to meet the world's climate, global health, food security, and biodiversity goals.
How You Will Make a Difference
In this role at the Good Food Institute Asia Pacific (GFI APAC) you will have the opportunity to analyze the technical landscape for proteins and ingredients derived from microbial fermentation, identify key challenges, and articulate solutions to accelerate the industry. You will ensure that efforts and funding are allocated toward the highest-impact research areas to accelerate the adoption of fermentation-enabled proteins and transform agriculture toward more sustainable systems. Working with key academic, nonprofit, and industry stakeholders, you will help fermentation-enabled alternative protein products dominate the marketplace as quickly as possible.
The Fermentation SciTech Specialist will be responsible for:
Conducting technical analyses of fermentation's role in alternative protein applications, culminating in white papers, conference presentations, and peer-reviewed articles.
Developing and delivering explanatory materials to familiarize stakeholders with the opportunities and needs of the fermentation sector, such as curriculum materials, webpage explainers, and literature libraries.
Engaging high-priority funders and government agencies to direct capital toward the highest-impact areas of alternative protein R&D, including serving as a grant proposal reviewer for internal and external funding opportunities.
Providing reliable subject matter expertise to guide public and private sector partners' strategic decision-making surrounding fermentation technologies and advance the alternative protein industry.
Serving as a trusted public-facing fermentation expert for the industry and academia by speaking at conferences, seminars, and workshops.
Building GFI's capacity to serve as a knowledge hub for the industry and as a connector and force multiplier.
Supporting and enhancing GFI's corporate engagement and policy workstreams where technical expertise is relevant.
In addition, the Fermentation SciTech Specialist may be responsible for:
Providing technical support for externally contracted analyses of the fermentation sector.
Collaborating with team members to forecast future bottlenecks that may inhibit the long-term growth of the alternative protein industry and propose solutions to proactively alleviate such bottlenecks.
Building connections to motivate academic research that addresses key knowledge gaps.
Performing other duties as assigned.
Who We're Looking For
The Fermentation SciTech Specialist must have:
A master's degree in a relevant scientific field and at least five years of industry experience.
Exceptional writing skills for technical and general audiences.
Adept public speaking skills.
Experience translating scientific information into formats for non-scientific professionals.
A functional understanding of the principles, methods, equipment, and techniques used in fermentation for alternative protein applications, with preferred familiarity with scale-up and commercial translation.
Preferred: working exposure or formal training in techno-economic analyses, life cycle assessments, supply chain management, and science policy.
Comfort working in a hybrid (in and outside of an office) environment with a high degree of autonomy and in a rapidly growing and evolving organization.
Strong support for GFI's philosophy and mission; demonstrated interest in plant-based meat and other alt proteins, public health, environmentalism, climate change, animal protection, or hunger relief.
A commitment to GFI's values: believe change is possible, do the most good we can, share knowledge freely, act on evidence, and invite everyone to the table.
We want the best people and we don't want biases holding us back. We strongly encourage people of every race, color, orientation, age, gender, origin, and ability to apply. Because we value a diverse workplace, we prioritize an inclusive climate absent of discrimination and harassment during the application process and after you join the team.
Research indicates that men tend to apply for jobs when they meet just 60 percent of the criteria, while women and people from other marginalized groups only apply if they are a 100 percent match. If you are passionate about GFI's mission and think you have what it takes to be successful in this role even if you don't check all the boxes, please apply. We'd appreciate the opportunity to consider your application.
The Fine Print
Terms of employment: Full-time
Reports to: Mirte Gosker, Acting Managing Director, GFI APAC
Location: Singapore
Benefits: Working in a hybrid form, with flexibility around working hours, medical insurance package, including dental packages, flexible holiday and vacation plans, opportunity for advancement, respectful managers, and supportive colleagues.
Application process: We're hiring on a rolling basis. Please complete this short form, and upload your CV and cover letter. Your cover letter (no more than one page, please) and CV should set out:

What motivated you to apply for this role.
How you meet each of the requirements for the role as listed in the job description.
Which bit of the job description energizes you the most.
We really look forward to hearing from you!
Alternative protein career portal
Learn how to make a career and find open positions in the exciting field of alternative proteins.