Executive Assistant to the MD
THE GOOD FOOD INSTITUTE ASIA PACIFIC
GFI APAC is looking for an Executive Assistant to the MD to join our mission to transform the global food system. As Executive Assistant to the MD, you will play a vital role in supporting the executive team. You will provide executive-level administrative and project execution support, manage the MD's schedule, and provide administrative support to the executive team.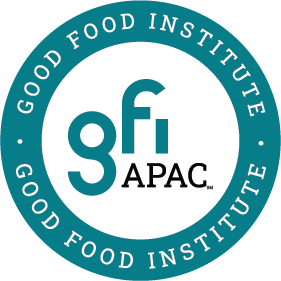 Job description
Power the team transforming the global food system
The Good Food Institute is an international network of nonprofit think tanks working to
make the global food system better for the planet, people, and animals. Alongside
scientists, businesses, and policymakers, GFI's teams focus on making plant-based,
fermentation-enabled, and cultivated proteins delicious, affordable, and accessible.
Powered by philanthropy, we are advancing alternative proteins as an essential solution
needed to meet the world's climate, global health, food security, and biodiversity goals.
How you will make a difference
In this role, you will provide executive-level administrative and project execution support to the MD and other members of the executive team.
The Executive Assistant to the MD will be responsible for:
Managing and supporting the MD's schedule by maintaining and tracking appointments, booking travel arrangements, crafting detailed trip itineraries, scheduling and confirming meetings, creating meeting agendas, and managing the MD's Google calendar.
Representing GFI APAC to key stakeholders, often on the MD's behalf: drafting and proofreading letters and emails, presentations, oral and written donor communications, and general informational materials.
Managing the organization's general email account (apac@gfi.org) and responding to all general inquiries to the Executive department and to the MD.
Notetaking and providing updates on the MD's meetings to the relevant departments or global offices, and conducting background research to support stakeholder engagement activities.
Providing administrative support, e.g., logging calls and emails in Salesforce and submitting expenses in Xero.
Supporting other members of the executive team as required.
Performing other duties as assigned.
Who we're looking for
The Executive Assistant to the MD must have:
A minimum of three years' work experience as an executive assistant.
Proficiency in Google Workplace applications (Docs, Sheets, Slides, Meet, Calendar, Forms).
Experience with Asana, Zoom, Salesforce, Airtable, Adobe, or similar tools is a plus.
Excellent English written and verbal communication skills.
Exceptional attention to detail.
Exceptional judgment and discretion.
A high degree of organisation and efficiency.
A solutions-oriented mindset.
Self-motivation.
The ability to work well both independently and with a high-functioning team under pressure, manage multiple projects simultaneously, and meet deadlines.
A friendly and positive personality.
Comfort working remotely and in a rapidly growing and evolving global organization.
Strong support for GFI's philosophy and mission; demonstrated interest in public health, environmentalism, animal protection, or hunger relief.
We want the best people and we don't want biases holding us back. We strongly encourage people of every color, orientation, age, gender, origin, and ability to apply. Because we value a diverse workplace, we prioritize an inclusive climate absent of discrimination and harassment during the application process and after you join the Team.
Research indicates that men tend to apply for jobs when they meet just 60% of the criteria, while women and other marginalized groups only apply if they are a 100% match. If you are passionate about GFI's mission and think you have what it takes to be successful in this role even if you don't check all the boxes, please apply. We'd appreciate the opportunity to consider your application.
The fine print
Terms of Employment: Full time
Reports to: Mirte Gosker, Managing Director
Location: Singapore, remote in APAC can be discussed
Travel: Up to two weeks per year for company retreats
Benefits: Hybrid WFH/WFWeWork, medical insurance package, flexible working hours and holiday plans, opportunity to create real impact, respectful managers and supportive colleagues.
Salary: Based on a candidate living in Singapore (to be adjusted in case of a remote working location in the region) S$60-70K
Application Deadline: 24 November 2023
Application process: Please complete this short form, where we ask you to upload your CV and cover letter. Your cover letter (1 page) should set out:

What motivated you to apply for this role?
How do you meet the requirements listed in the job description?
Which bit of the job description energises you the most?
There will be several rounds in the application process beyond the initial screening. We really look forward to hearing from you!
Any questions? If you have any questions about this role, please do reach out to us at apacjobs@gfi.org. If you've read this far but decided not to apply, please feel free to share this job description with someone else in your network who you think might be a good fit for the role! You can also sign up to receive our newsletter with information about current and upcoming open roles at GFI and to let us know what types of roles you are interested in. Thank you!
Alternative protein career portal
Learn how to make a career and find open positions in the exciting field of alternative proteins.